Posted on
Product Review – Beauty Formulas tea tree peel off mask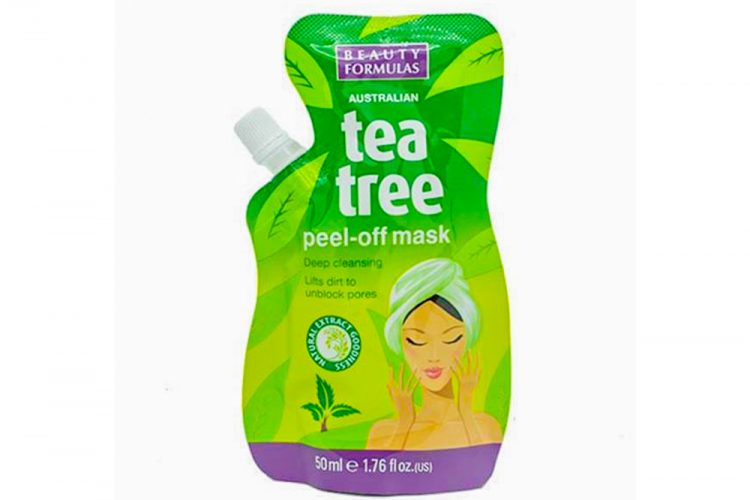 So I was strolling around in the pharmacy out at Arnos Vale where Manna's Restaurant used to be and I saw that they have quite a few facial products to use.
After reading the different claims and ingredients, I settled on trying this face mask. When I got home I prepped my face by doing a good wash and followed the directions. When I opened the package I saw that it was a clear gel-like mask. I started to apply the mask, not very thick mind you, in case it was hard to remove, and waited until it dried. With no smell to complain about, the mask was very cool on the face and didn't tingle or anything. When I finished what I was doing, I saw that it was completely dry and proceeded to the mirror to take it off. It came off quite easily and my face felt so smooth and supple. I normally have dry skin and when I say that my face didn't even need moisturizer, it was completely nourished from the mask. I still continued with my night time routine of moisturizers, but I didn't have to after I washed away any remaining mask residue.
I have added this mask to my weekly routine. I should point out that this mask is not a deep pore penetrating mask. It will not take out black heads like some of the other thick masks. At $9 you can't beat the price and you would get quite a few uses from the package. I am not sure if it is sold around Kingstown, so perhaps you guys can enquire and give it a try. You won't be disappointed.
For any questions or comments contact me at:[email protected] or address letters to On Fleek This Week C/o Searchlight Newspaper, Lower Kingstown Park, PO Box 152,Kingstown.