Posted on
Woman's Day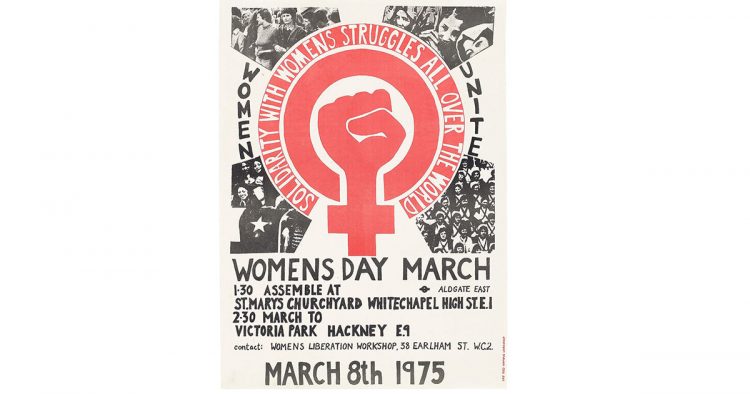 International Women's Day was celebrated on March 8, 2019. The theme was #BalanceforBetter, emphasizing "a more gender balanced world" calling for "the celebration of women's achievement", raising "awareness against bias", and taking "action for equality".
This practice of celebrating a worldwide event with the focus on women, started in 1975, and the General Assembly of the United Nations called on all nations in 1977 to celebrate International Women's Day on March 8. Observations of women's lowly position in a male dominated world necessitated the action on behalf of women.
Women have always had to struggle for recognition even though they are the mothers and sisters of all people. Their struggle for the right to vote was especially significant. They marched on the streets in England and the United States and were dragged to courts and thrown into prisons. The Suffragettes, as they were called, devised novel ways to carry out their campaign to attract attention for their cause. They went on hunger strikes in prisons. Their captors tried every means to force food down their throats.
Women made a significant contribution in the First World War (1914-1918) and this was, perhaps the motivating factor to give the vote to some women in Britain, in 1918. In 1928, universal suffrage was given to women who were 21 years and over. Universal suffrage came to other parts of the world at different times. In SVG, Universal Adult Suffrage for men and women 21 years and over came in 1951.
The attention of the United Nations has given some substantial support for women. Focusing on women is commendable, but there is much more to be done. They have their feet on the first rung of the ladder, poised for the climb to equality with men in the work force.
Education for women is generally recognized as necessary for a society to progress and some countries have invested in women knowing that they are capable of performing well.
In the world of business, some women have assumed leadership roles in an areas dominated by men for a long time. Some institutions have gone to great lengths to broadcast how women employees are occupying high positions in their businesses. This paper, under the caption "Females in 60 percent of leadership positions" reveals how the company views women. The paper claims "the institution is leading the way in equal opportunities for women in the workplace." However, women do not intend to outpace our menfolk and invoke a cry from them. We are only calling for equality.
Focusing on women will not only pull women out of poverty, but also will invigorate the institution and elevate the country as a whole. Women power is awesome. Much as we want to see women reach their full potential, sometimes there is talk that some women are behaving like men when they assume a position of power. Maybe these women are afraid that they would be measured against men and found wanting. Women do not have to behave like men in high positions, because there are many different routes to success. They must apply themselves and perform well for effective results.
There are still a few taboos to overcome in our culture in the way we look at women. Although there are many dynamic women out there who have helped to build our country, they do not always get the respect they deserve. Let us take another view at our women folk. Give them the respect. They are our mothers, sisters, aunt, cousins and friend. Let there be no gender bias.
Ada Johnson is a solicitor and barrister-at-law. E-mail address is:[email protected]