Posted on
Sir James F Mitchell KCMG – an extraordinary man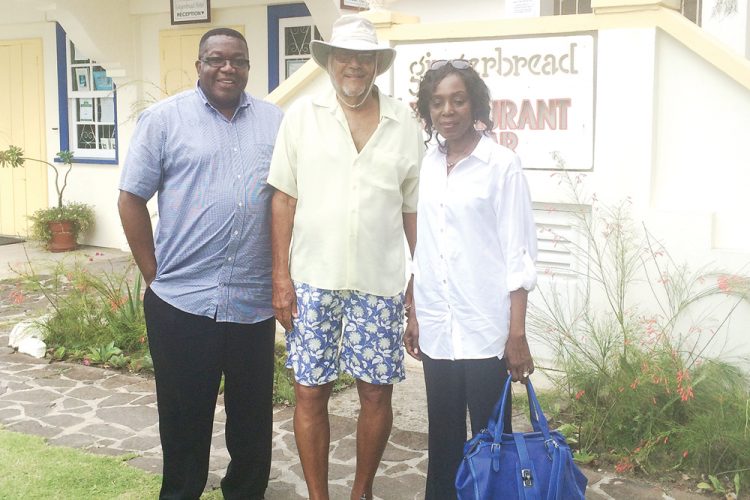 by DENNIE M J WILSON – Former Speaker of the House of Assembly and Former Ambassador to the United Nations
WHEN I have listened to the death inclusion of this extraordinary man on radio and television, I additionally felt a profound feeling of individual misfortune. Some of us have lost a dear friend and someone who was not only a friend but a mentor, a proctor, someone I appreciated and focused on profoundly.
I first met Sir James back in 1966 in Union Island and over the years he had been enormously supportive in my effort to pursue higher learning.
He was new to the island, and he knew that for him to win in the Grenadines, you must come out of the Southern Grenadines with a victory. During that period in our history, there was only one constituency known as 'The Grenadines'. He braved the elements and presented his candidacy to the public. They embraced him with open arms and the rest is history. My mother was chosen to officiate at his coronation. And on the platform at his launching, she placed a crown on his head with the insignia 'King for life". He remained and became an institution and a true representative for the people of the Grenadines.
But in 1981, former Prime Minister Robert Milton Cato invited me to join his party. I knew that that would have been 'suicidal,' because what runs through the veins of the Wilsons on Union Island is the DNA of Sir James. I reached out to him for advice, and without skipping a beat, he immediately gave me his blessings. I got nominated as Senator, Deputy Speaker, and Speaker of the House of Assembly in 1982.
In 1984, in the run up to the General Election, he did what turned out to be nothing short of a miracle.
The then Prime Minister Robert Milton Cato dissolved parliament unexpectedly, and called for a fresh mandate by going to the polls.
Sir James was the only elected Parliamentarian in the Opposition and it seemed that he was left flat-footed. The night of the launching of the Labour Party's candidates, the main speaker said to the crowd "Comrades we caught him with his pants down". The crowd was ecstatic, clapping, waving, and jumping up and down as they loved what they heard. The next night without skipping a beat, Sir James had his launching with his candidates, most of whom never held public office. He told the crowd, "Comrades, they say that they caught me with my pants down and, I caught them with their pants off." He won the election by winning 12 seats out of the 15-seat parliament. An historic victory indeed!
A few years later, it was a Sunday morning when the phone rang. My wife answered and informed that Prime Minister James Mitchell is on the line to speak to you. Immediately, I thought that he called 'to finish me off', but that was not the case, he invited me to join him at the Mission as Permanent Representative to the United Nations in New York.
But I always remember when my wife and I, and the Hon Glenford Stewart journeyed to Bequia to pay what turned out to be our last personal encounter with him. We had a great conversation, and one of the things we talked about was his time in office and some of the remarkable achievements that he had. But he also said that he made mistakes, who doesn't. Then he said, "I did not get everything I wanted, but that's OK, I accomplished a lot."
At every level of his historic service from the Grenadines to the Prime Minister's residence- he not only made history, but made progress for our nation.
Many things have been displayed into the media about the questionable idea of Sir James, as a legislator and of his premiership, and we ought not to shy away from that today, nor should we be reluctant to discuss that. That will be to deceive what his identity was, he was a hearty, principled, angry person for the good of St Vincent and the Grenadines. Yes, he pursued his policies with vigor and with persistence.
He trusted in the skirmish of thoughts, a few things that we will welcome getting back to homegrown governmental issues. However, I think the protests somehow or another are the best commendation that can be paid to Sir James. He invested wholeheartedly in these fights, since he imagined that he was on the right half of history, and he was correct. His suffering inheritance isn't simply in what he accomplished. His actual heritage lies in the seats of parliament and the people who are coming up behind them. He was a motivation to many individuals way behind these shores.
We draw strength and courage from our deeds on earth. Sir James was all about helping people and a great role model for all to aspire.
May his loved ones -Louise, Sabrina, Gretel, and Gabija find comfort in knowing that he did make a difference for the sake of many.
Rest in Peace.