Posted on
A Tribute to Clement Woodrow Iton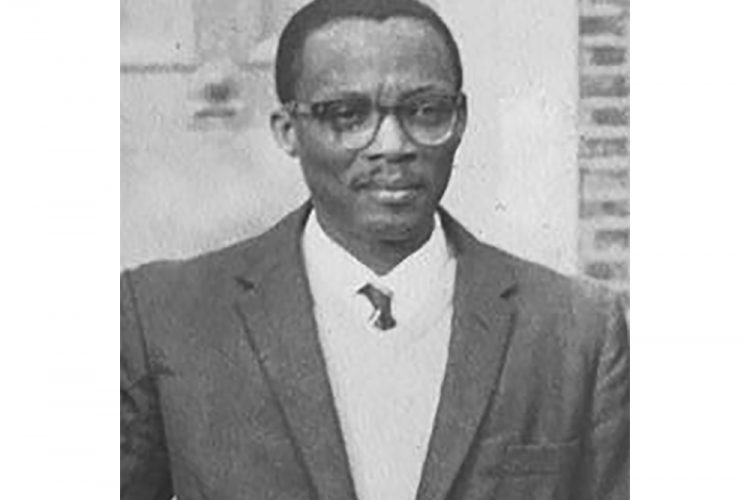 BY JOEL PROVIDENCE
FOUR YEARS ago, I met William Iton at the ET Joshua airport, where we spoke of a rift between himself, in his capacity as Registrar of the university of the West Indies and the government of Jamaica and which had made regional news. In his pronouncements on the matter, he indicated the failure of other senior UWI leadership to stand up and defend the institution against what he considered to be a case without merit.
But alas, he was left in the front line…by himself.
Will asserted humbly that he was not better, not brighter, not nobler than those who carry Vice before their title, conversely, they did not have anything over him, certainly in this matter. He was prepared to stand up and defend his very principled position, even if he had to walk away from the institution that he had served wonderfully well for more than three decades. Then I said quietly to myself, in support of his position that he was indeed the son of his father. The stamp of Clement Woodrow Iton was indelible and would live on for generations.
A father figure – New Montrose
I have known Clement Iton all my life. For me, when I was a child, he stood tall, and it didn't change as I was growing up across the gutter in New Montrose, even as the trajectory of my gaze towards him steadily arched downwards in my teenage years.
I knew him to be articulate, a deep-thinker, who never limited his vision to black and white, but included all pantones of views, except those that he considered to be simply retrogressive , colonial and backward they held no quarter in his discussion forum. They were dismissed as rubbish.
He was as forthright as he was purpose-driven – considerate of all that was good and meaningful, intractable on matters that profoundly shaped his philosophy and outlook.
As it should have been, such was the closeness of the Iton and Providence families there in New Montrose that I respected his counsel and I took in his admonitions without murmur. We also share a family link, though we were not directly related. One of Mr Iton's sisters by mother – Sybil (married Marksman), also happened to my father's sister. Uncle Clem was a good father figure whose value you didn't stop to analyse but you know that it was strong and it was there – when I got up in the mornings and I felt a sense of purpose, order and discipline when looking across the gutter and seeing Mr Iton tend to his dogs (I still vividly remember Max, the Alsatian purebred), meticulously dealing with his pomegranate and other plants, raking leaves beneath the four guava trees in his water boots, punctuated once in a while with a shout to his dear Millie (lovingly) or to Ardon, Wain or Will (authoritatively).
I don't remember Andre ever, being called with the same type of authority.
He was a strong family man as much as he was a dedicated public servant, who looked out for the interest of his fellowman. I didn't realise until later that he had such disdain for the colonial authority and the plantocracy as it was then.
He didn't have an appreciation either for our political elite who kowtowed to the values of the Empire and betrayed the cause of the persons that they were elected to serve.
An innovator – the origins of GECCU
I found out that Clement Iton was the one who pushed for the formation of a credit union for civil servants back in 1964.
Through his close association with Thomas Saunders who was then the registrar of cooperatives, he pushed the case forward, with Bertram Neehall, then head of the Central of Housing and Planning Authority, taking the lead among a group of civil servants which included Ercelle Cummings, my father Ceford Providence, Moulton Williams, Zina Garraway, Stanley Branch and others – yes there were others, but I singled out these names because they all resided at New Montrose at the time – the cradle of social upliftment in the 1960s (forgive my bias). The point is though, GECCU, one of the largest credit unions in the eastern Caribbean, owes its being to Clem Iton.
A regionalist
Clem Iton could be regarded as a regionalist. I got a greater appreciation of the political economy of the Caribbean from him back in the days when CARIFTA has just evolved into Caricom and he, himself had returned to St Vincent a few years earlier from a work stint in Guyana , serving the interests of the region. This he did yet again sometime
later when he was stationed in St Lucia, helping to lay the foundation of the OECS secretariat.
A commentator
He was a voracious reader and in his heyday, He was never afraid to speak about the issues. And quite often, his spoken words were converted to sharp , biting commentary leaping out from the pages of the Vincentian newspaper and other magazines and journals back then such as the Flambeau. I believe he had some association with the Kingstown Study Group –a small cohort of intellectual thinkers with a broad range of ideas on how society should have progressed.
Mr Iton was witty and spun language that could only put a smile on the face even of those he was targeting. In the Vincentian newspaper of January 17, 2014, Mr Iton wrote a short letter to the editor commending the paper on highlighting the inspirational appointment of Dr William Iton as registrar of UWI. He however added that , "as far as I know, he does not carry the title of Dr. "
I had reason to get a phone call from Mr Iton a couple years ago which I could describe as a supplication with strong admonition overtones. As I listened attentively, images came back to me, of 50 plus years ago when I would have received his mini-lectures occasionally, across the fence or on a ride in his car from Montrose to Kingstown proper.
I also remembered the later days on the tennis court at Montrose when he challenged me to make every strike of the tennis ball count. Don't give away a single point unless you have to. He didn't. That's who he was, whether in a game of tennis, a game of Bridge or about life in general. I sincerely thanked him for the call. It meant a lot to me.
A disciplinarian – Lecture before party
I close on this tribute with a passing memory.
The Montrose gang had plans to attend a party, I can't remember where. The vehicle to get there was Mr Iton's car – I think it was P239 was the number. Wain was the designated driver.
For some reason, Wain did not put in an early application for the use of the vehicle. Night had already fallen and the time had come to go to the event.
Some persons were already bathed, dressed, ready and rearing to go.
Come to think of it, I can't remember how many persons were to be packed in this vehicle. Anyhow, as persons were outside sitting on the rail, leaning against a wall, considering the prospects of a glorious and memorable night, Wain made a beeline for the car keys followed by his permission-seeking "We going out, Daddy" laconic statement.
Mr Iton was on the verandah looking out towards Kingstown. Without prolonging the story, Wain got permission to use the car. Yes, what a relief! But it was not before he got a long, long, lecture about everything under the moon , from road safety to … young people nowadays!
By the time it was over, it was possible that the party would have been coming close to the end. Time for all to return to their homes. We were just leaving.
Every young person who lived just north or south of Chapman's lane in Montrose in the 60's through to the turn of the millennium, knew Mr Iton as a long-standing beacon of self-discipline, order, intellectual authority as well as of social and community sensitivity.
From his early days, as a young boy at Coulls Hill/ Westwood and Spring Village, traversing Cumberland Bay daily, to becoming a Grammar School scholar, a model public servant locally and regionally, a moulder of minds, a doyen of Vincentian citizenry and values, a husband, father and grandfather – Clement Woodrow Iton has made his contribution to SVG and has helped to leave it a better place than when he came to meet it back in 1925. Now this journey has ended and he has gone on to rejoin his companion of a lifetime. I can hear him saying, " Well, Millie, I am here … I have made it."