Posted on
IT- DAT Academy Camp concludes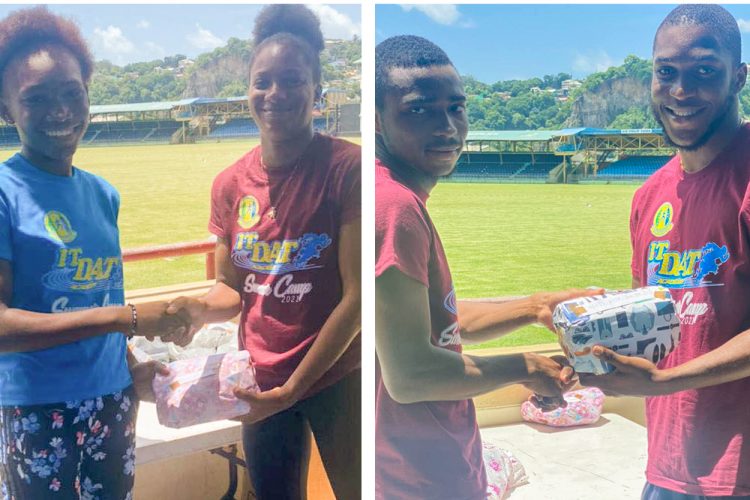 Several awards were presented to athletes who stood out at the IT- DAT Academy Athletics Camp, which ended recently at the Arnos Vale Playing Field.
Katriel Bailey collected the female Under-10 award, while Sharv Stewart was the male recipient in that age group.
N' Kenna London took the female Junior title and Daniel Duncan was the male awardee.
Taking the Intermediate award was Kacey Robinson, while Khalin Ryan walked away with the male award.
The senior female title went to Shafaa Layne and the male title was pouched by Kalique Tucker, while Renaldo Ryan was voted the most improved athlete.
Other awards were presented to athletes who displayed other qualities other than their athletic talent.
As such, Kyarra Sandy was rewarded for punctuality; loyalty – Hasheem Daniel, eloquence – Lau Browne, and Faith Thomas was awarded for being a good communicator.
Copping the energizer award was Shemar Phillips; the mysterious award went to Kiana Bailey, talent award – Musical Trio, courage award – Shevorn Alexander Page and the motivator awards went to Kyle Lawrence and Inglis Daniel.
Meanwhile, Jasmine James was presented with the parent award, with Annecia Richards and Odeisha Nanton getting the goodbye award.
Avarinda Shallow and Kieffer Bailey were the MVPs of the camp. Shallow was the male recipient and Bailey got it for the females.