Posted on
Glasgow and Quammie mount Cycling podium in Antigua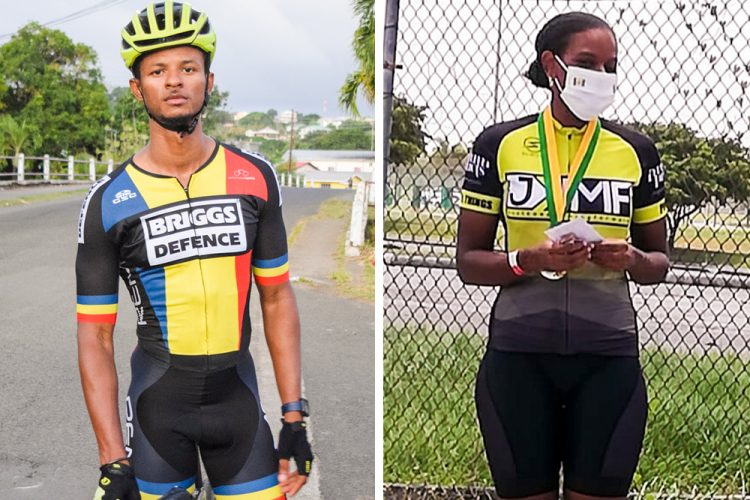 St Vincent and the Grenadines copped two podium finishes in the Elite categories of the Three Stage Subway Invitational Cycling Championships, put on by the Antigua and Barbuda Cycling Federation, last Saturday and Sunday.
Amber Glasgow, who is more known for her exploits in the sport of Squash, was the lone competitor in the female category. Hence, with no challengers, she was the only person on the podium. Glasgow's winning time was 3:14.04.46.
Meanwhile, Albert Quammie was the lone Vincentian to mount the podium in the Elite Male bracket in second place, as he was sandwiched by two Antiguans.
Quammie, who placed fifth in the time trail, was second in the Criterium and third in the road race, had an accumulated time of 5:11.06.98.
Winning the Male Elite was Jeffrey Kelsick in 5:10. 49.86 and third was Ghere Coates with an overall clocking of 5:11.39.80.
The other two Vincentian cyclists, Zefal Bailey and Cammie Adams, were fourth and fifth, respectively.
Bailey placed eighth in the time trial, third in the Criterium and second in the road race, while Adams was fourth in the time trial and fifth in both the Criterium and the road race.
Bailey's overall time was 5:11.52.65 and Adams' was 5: 14.34.90.
Apart from the Elite categories, the championships saw competition in the Masters, as well as the Sports Class and the Cadets.