Posted on
Bynoe dethrones Durrant in Antigua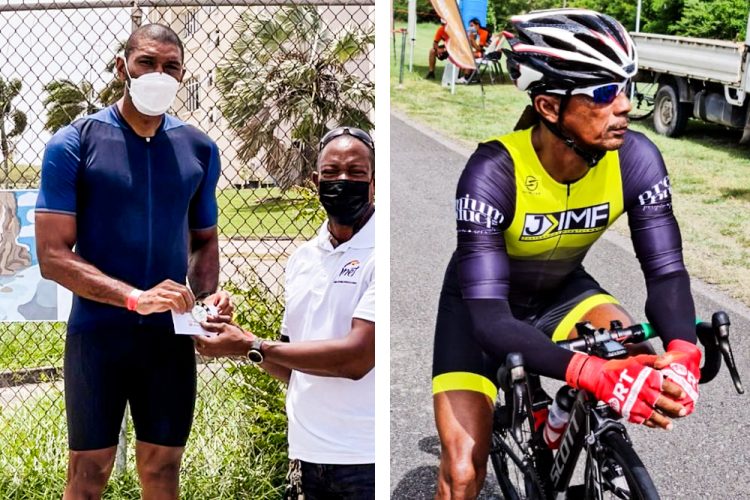 First time saddling up for St Vincent and the Grenadines in the sport of Cycling, Desron Bynoe won last weekend's masters' category of the Antigua and Barbuda Cycling Federation's (ABCF) Subway Three Stage Invitational Championships.
In dethroning fellow Vincentian Peter Durrant, Bynoe, who was based in Anguilla for a few years before moving to Barbados about two weeks ago, won both 25-lap Criterium, the 43.6-mile individual road race and was second in the 4-mile time trial.
When tallied, Bynoe's time was 4:15. 11.99. Durrant, who copped the category in 2019, the last occasion the event was held, had to contend with the second spot.
Durrant finished second in the Criterium; placed third in the time trial and was second in the road race. His overall time was 4:25.38.46.
Completing the podium was Antigua's Patrick Peters, whose time was 4:32.53.15. Peters was fifth in the time trial; finished third in the Criterium and was third in the road race.
The other Vincentian competitor in the masters' category was Martin Bollers, whose overall time was 4:59. 20.84. Bolllers' fourth place was accumulated from his fourth in the time trail, fifth in the Criterium and fourth in the road race.