Posted on
Zamesha Myle takes up US college scholarship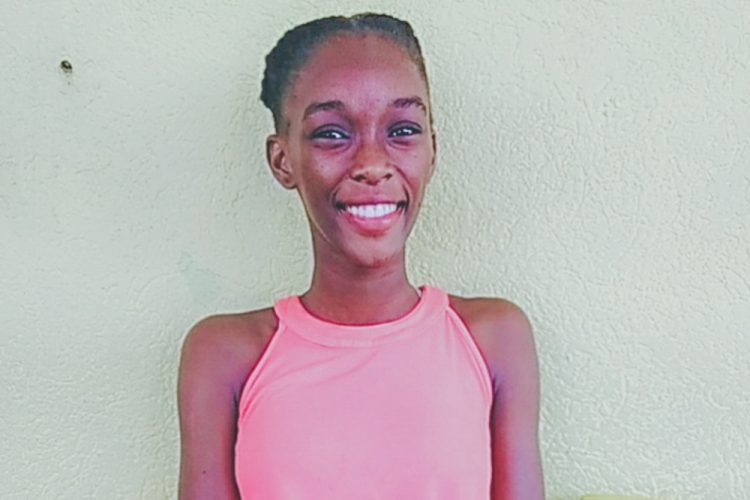 Zamesha Myle, a member of the X-Ceed Sports Club, has gained entry to the Central Arizona Junior College in the USA, on a full athletics scholarship.
The 19-year-old resident of Du Bois, will pursue a degree in Hospitality and Communications, while continuing to lift her game on the track.
A 400m specialist, Myle came to the national spotlight in 2013, when as a student of the Buccament Government School, she won the female Under-14 title.
However, Myle revealed that it was not until then, she began "loving" track and field.
"I never liked running, but it was not until Santa Cruickshank saw the potential in me and encouraged me," Myle disclosed.
Thankful to Cruickshank for giving her that head start, Myle said that others took up the baton and helped her along the way.
"A special thanks must go out to the principal and staff of the Thomas Saunders Secondary School who helped me in my academics, with special mention to Sheddie Conliffe … My PE teacher and club coach, Godfrey Harry, as well as other coaches, including Pamenos Ballantyne," Myle highlighted.
"Many times, I felt like giving up, but Pamenos (Ballantyne) will always encourage me," she commented.
One who now values the quality of hard work, Myle disclosed that often times the work load given to her by Harry, sometimes made her want to quit.
"I now understand what hard work means and how it can bring you success," she advised.
Myle was also high in praise for Team Athletics SVG, which gave her several opportunities to represent St Vincent and the Grenadines and which funded her travel to Barbados to get the necessary student visa to facilitate her entry to college.
Myle has represented St Vincent and the Grenadines at various regional meets and the Thomas Saunders Secondary School in the Penn Relays in the USA, on four occasions.
Although Myle has been forced to curtail her studies at the SVG Community College, she never envisaged that the sport would have taken her thus far, and more so to gain an education.
"This (scholarship opportunity) means a lot to me and my family, because I am the first to get such an opportunity," Myle related.