Posted on
U- 20 females prepping for Concacaf qualifiers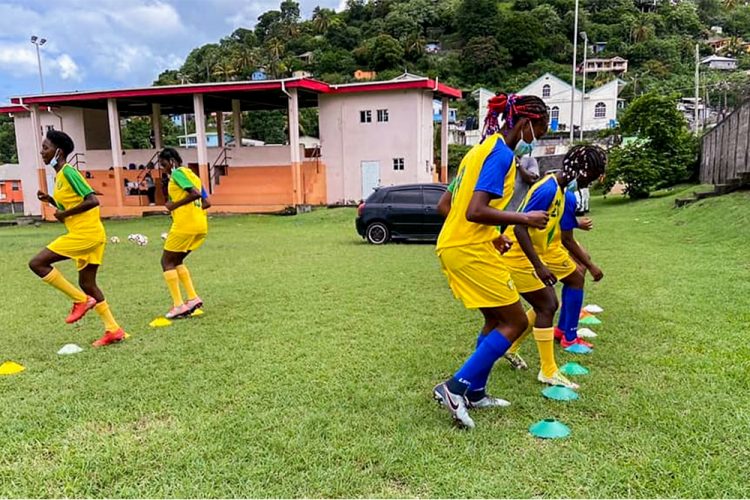 THIS COUNTRY'S Under-20 females are preparing for Group A action of the CONCACAF qualifiers.
The Vincentians have been placed alongside Bermuda, Dominica and the US Virgin Islands, to see which will advance to the knock-out phase.
Also seeking to advance are the Cayman Islands, Anguilla and Martinique, which are placed in Group B. St Lucia, Antigua and Barbuda and Curacao occupy Group C, while Grenada, Suriname and Belize are stashed in Group D.
The qualifiers take place in September and will see four teams heading straight to the knock-out round.
The four qualified winners will join 12 from the Group stage, which will comprise the elimination phase.
Those which will participate in the group stage in order of ranking are the USA, Mexico, Canada, Haiti, Trinidad and Tobago, Jamaica, the Dominican Republic, Honduras, Guyana, Guatemala, El Salvador, Puerto Rico, Panama, Cuba, Nicaragua and St Kitts and Nevis.
The 16 teams will be divided into four groups of four, with the top three from each group making it through to the knock-out segment.
The group and knock-out stages are scheduled for early 2022.
The three top teams in the knockout competition will book places for the FIFA World Cup finals slated for Costa Rica, next year.