Posted on
SVGFF announces larger Vincy Heat training squad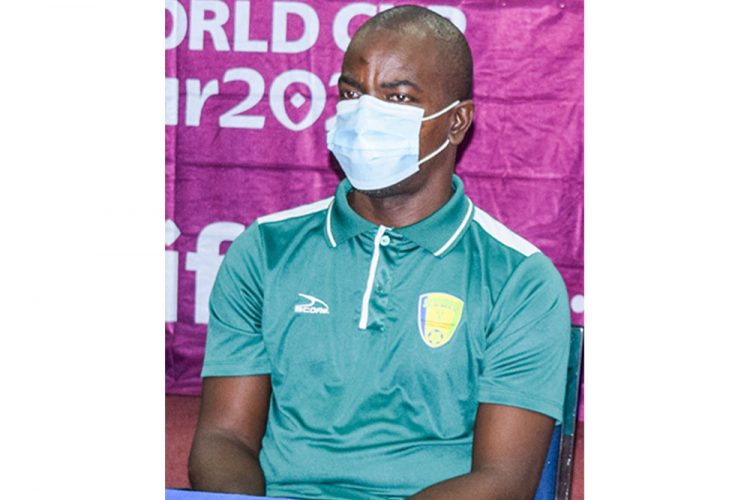 St Vincent and the Grenadines senior men's football team's head coach Kendale Mercury and his coaching staff will have a larger pool to choose from, for their upcoming matches in the CONCACAF World Cup qualifiers next month.
Forty-one players were named in a training squad announced last Tuesday by the St Vincent and the Grenadines Football Federation's secretariat.
Among the lot are players who have earned a recall, while two players have received their maiden call up.
Recalled to the training squad are Dorren Hamlett, Gidson Francis and Reginald Richardson of BESCO – Pastures, along with the Hope International quartet of Brad Richards, Nazir Mc Burnett, Valdo Anderson and Tevin Thompson. Also returning to the national radar is Trivis Fraser of local club Layou FC.
Summoned back to the national fold to be part of the process are five players who are based overseas. They are Joel Quashie (Iowa Western College, USA) Jarrel Mc Master (Ranger College, Texas, USA), Malcolm Stewart (TC Sports Club, Maldives), Nical Stephens (Caledonia, Trinidad and Tobago) and Tristan Marshall, who is a free agent of Canada.
Two newcomers, Kennijah Joseph (Layou) and Tre Crosby, who is unattached of Canada, complete the additions to the squad.
But there are three players who were noticeably omitted. The three are Dwaine Sandy, Azhino Solomon and Nigel Small. The three were part of the team that travelled to Curacao in March for the two World Cup qualifiers versus Curacao and the British Virgin Islands.
The rest of the training squad includes Josh Stowe, Marlon Simmons, Camal Bess, Joeval Morgan and Mark Browne of Bequia United; Erel Hector – Avenues United, along with the System Three's Renson Sayers, Ted Roberts, Jahvin Sutherland, Kishawn Johnny, Kizanni Haynes and Garwin Davis, along with the Je Belle pair of Terrason Joseph and Zidane Sam.
Making up the selectees from North Leeward Predators are Kurtlon Williams, Jadiel Chance and Khalique Bowens; Oryan Velox – Layou United, Jahva Audain – BESCO Pastures and Jamol Yorke – Sion Hill
The other overseas-based players are Cornelius Stewart, who plays professionally in the Maldives, Akeem Williams, who plies his trade in Antigua and Barbuda, Oalex Anderson and Kyle Edwards are based in the USA, while Diel Spring plays in Poland and Chevron Mc Lean is England-based.
St Vincent and the Grenadines face Guatemala in Guatemala City on June 4 and Cuba on June 8.
In their first two matches, the Vincentians were whipped by Curacao five-nil, but recharged to blank the BVI, three-nil.