Posted on
Vincy Heat rebounds against BVI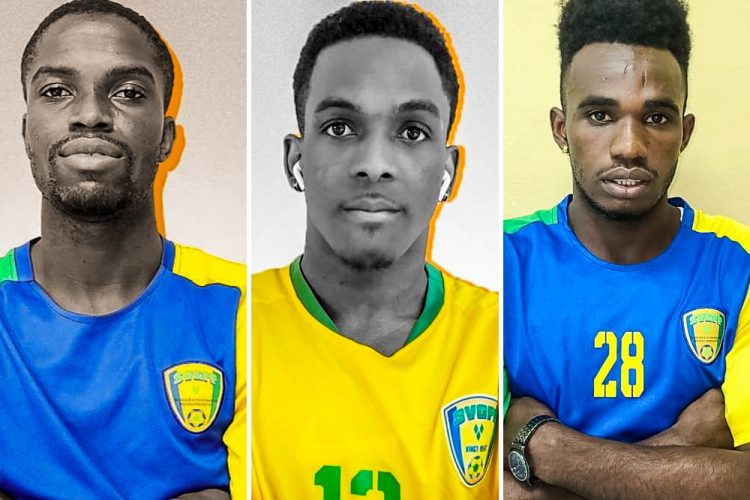 St Vincent and the Grenadines' Vincy Heat rebounded in their Home game last Tuesday evening at the Hato Ergillo Stadium in Curacao, to beat the British Virgin Islands 3-nil in Group C of the CONCACAF World Cup Qualifiers.
The Vincentians got on to the score sheet as early as the 10th minute through Oalex Anderson. Ten minutes later, Zidane Sam netted his first goal at national level, as St Vincent and the Grenadines went two up. Azinho Solomon made it 3-0 in the 86th minute.
St Vincent and the Grenadines, in their away match against Curacao at the same venue last Thursday, lost 5-0.
Vincy Heat went behind as early as the 1st minute through Juninho Bacuna, who registered his second in the 35th minute, In between, Anthony Van den Hurk scored in the 17th minute, which made it 2-0. Jarchinio Antonio netted in the 45th minute and Elson Hooi capped the rout in the 87th minute.
Assessing the two matches, head coach of Vincy Heat, Kendale Mercury, noted that in the fixture versus the British Virgin Islands, his charges were "more inclined and disciplined and willing to carry out the tactical game plan in the first half".
Mercury reasoned as well that with the Curacao match under their belt, the players would have come up to speed with international football and more familiar with the astro surface.
The head coach also proffered that Vincy Heat were prepared from the training ground to handle whatever was thrown against them by the British Virgin Islands' outfit.
Mercury though felt that the team dropped its momentum in the second half, especially the midfielders.
Happy to return home at least with a win, Mercury and his team will go into quarantine before heading back to the training ground.
St Vincent and the Grenadines next play Guatemala in Guatemala on June 4, and host Cuba here on June 8. The Cuba fixture is contingent on the easing of quarantine requirements for incoming passengers to St Vincent and the Grenadines.