Posted on
Bailey retains Pan American Cycling executive post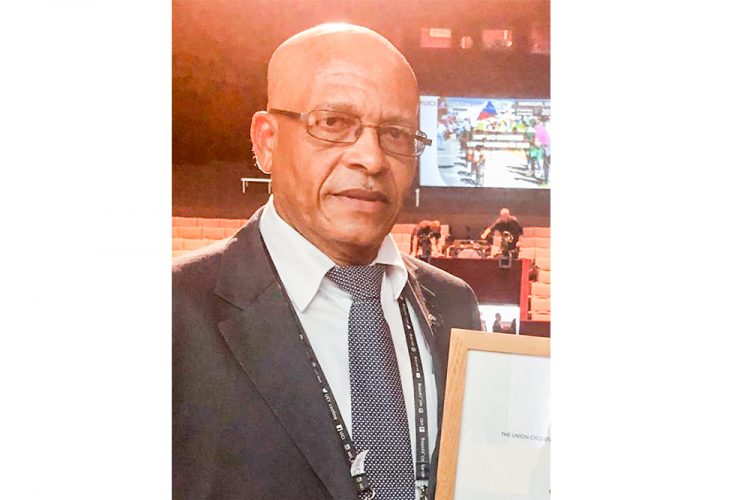 Long-standing president of the St Vincent and the Grenadines Cycling Association and the Caribbean Cycling Confederation, Trevor Bailey, has retained his post as one of the vice-presidents of the Pan American Cycling Confederation (COPACI), for the period 2021 to 2025.
Thus, Bailey is the vice-president that represents the Caribbean Zone.
Bailey was among five vice-presidents elected at a virtual congress, which took place recently.
Representing the North Zone is Canada's Pierre Laflamme, while Argentinian Gabriel Ovido Curuchet has charge of the South Zone and Jader Antonio Grijalva of Nicaragua, the Central Zone.
The four vice-presidents are led by Jose Manuel Pelaez Rodriquez of Cuba, who too was re-elected president of COPACI.
Additionally, five members in Jorge Blas Diaz (Dominican Republic), Monica Leerdam (Aruba), Elaine Silveira Sirydakis (Brazil), Sharon Lowe (Antigua and Barbuda) and Roberto Collazo Carpena (Puerto Rico) were elected to make up the management committee.
And, the four elected as members of the UCI management committee were Josie Luiz Vasconcellos of Brazil, Bob Stapleton of the USA, Cyril Mangal of St Lucia and Sonia Ramos of Bolivia.
Apart from the election of an executive, the congress heard the work report for 2019 and 2020, as well as the financial report for that period.
Among those attending COPACI's congress was UCI's president David Lapartient.