Posted on
Dublin cashes in on Table Tennis tournament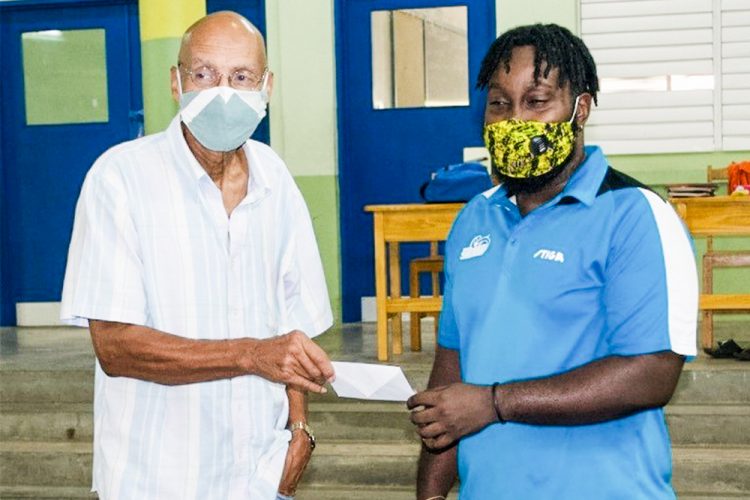 Damion Dublin, last Saturday at the West St George Secondary School's Auditorium, champed the first in a series of Table Tennis Stars Tournaments.
Dublin won from Mikael Hazelwood, 11-9, 11-8, 11-9 in the final.
En route to his showdown with Hazelwood, Dublin stopped Caleb Howard in the semi-finals, trumping 11-5, 11-6, 12-10.
In the other half of the semi-finals, Hazelwood ousted Akeil De Roche in a five-setter, 11-3, 11-9, 17-15, 6-11, 7-11.
Dublin, Hazelwood, De Roche and Howard were all presented with cash awards, compliments the St Vincent and the Grenadines Table Tennis Association (SVGTTA).
The next set of matches in the Stars Tournament takes place April 24, in Bequia.