Posted on
Ten new comers in Vincy Heat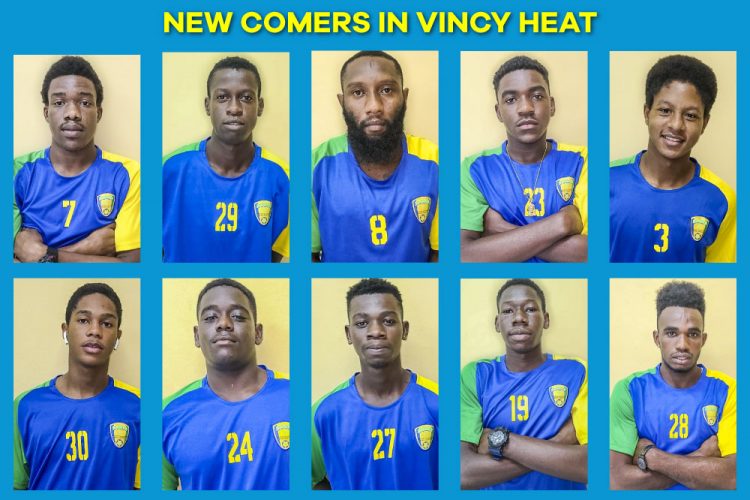 Ten newcomers have been named in a St Vincent and the Grenadines senior men's football team, Vincy Heat, for the two upcoming matches in the CONCACAF World Cup qualifiers in Curacao, March 25 and 30.
Among the new faces in the nation's senior set up are goalkeeper Josh Stowe of Bequia United; Erel Hector from Avenues United, along with the System Three duo of Renson Sayers and Ted Roberts and the Je Belle pair of Terrason Joseph and Zidane Sam. The rest of the first-timers are Kurtlon Williams – North Leeward Predators; Oryan Velox – Layou United, Nigel Charles of Camdonia-Chelsea and Jahva Audain – BESCO Pastures.
The ten join captain Cornelius Stewart, who plays professionally in the Maldives, Akeem Williams, who plies his trade in Antigua and Barbuda, Oalex Anderson and Kyle Edwards, are based in the USA, while Diel Spring plays in Poland and Chevron Mc Lean is England-based.
The 23-member team is completed by Azhino Solomon, Jahvin Sutherland and Kishawn Johnny of System Three, Camal Bess – Bequia United, Jamol Yorke – Sion Hill, Dwaine Sandy – Glenside Ball Blazers and Jadiel Chance – North Leeward Predators.
St Vincent and the Grenadines will come up against host Curacao on Thursday March 25, and play the British Virgin Islands in their home game on March 30.
Both matches are slated for the Hato Ergillo Stadium in Willamsted and kick off at 6 pm.
St Vincent and the Grenadines are drawn in Group C of the qualifiers. The other teams in the group are Cuba and Guatemala.