Posted on
Predators initiate one ball per player programme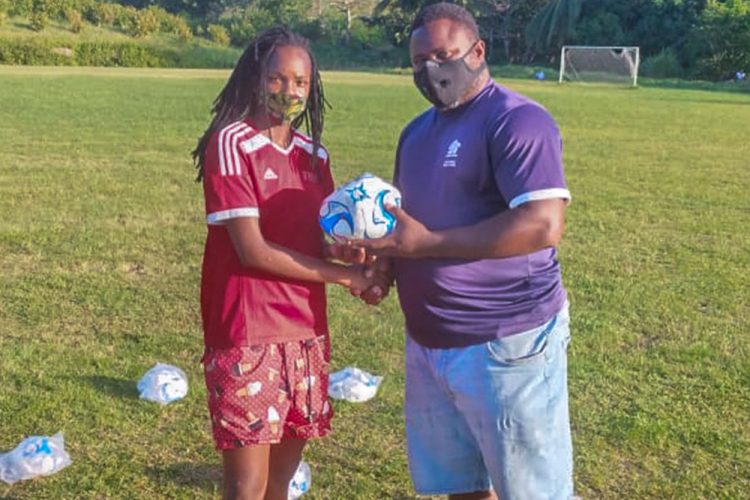 The North Leeward Predators FC, has come up with a "one ball per player initiative", to assist the members of their senior men and women's outfit to do their personal training.
At a brief ceremony last Friday afternoon at the Golden Grove Playing Field, each player present received a ball.
According to head of the club Dwight Roberts, the one ball per player programme was started in light of the restrictions on training, occasioned by the health fears associated with the coronavirus pandemic.
"We had to find a way of keeping the players active, since we cannot train as a team and we thought by giving each player a ball, they will be able to do so on their own and at the same time reduce the risk of the spread of the coronavirus," Roberts commented.
Roberts reasoned that with every player having his/her own ball, there will be no "excuse" for them not to train and stay in shape for whenever the National Club Championships restart.
North Leeward Predators has been one of the more consistent clubs in the premier division of the championships for the past two editions, placing second in the 2018/2019 installment and repeating that position when the 2019/2020 edition ended last September.
Predators also champed the knock-out title of the 2018/2019 National Club Championships.
Roberts said from those winnings, along with the club assistance from the SVGFF, the club was able to finance on its own "one ball per player initiative".
Roberts disclosed that the age group teams will receive their balls in the next phase of the initiative.