Posted on
Overseas based athletes smash long-standing records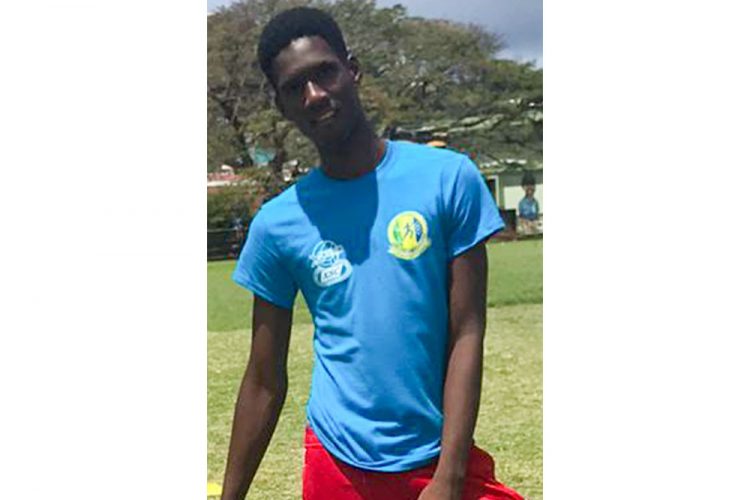 Uroy Ryan, Mikeisha Welcome and Kemroy Cupid, have all smashed long-standing St Vincent and the Grenadines track and field records.
Ryan is now the male Under-20 long jump record holder, which was previously in the grasp of Dexter Browne.
Ryan, a fourth form student at Jamaica College, erased Browne's mark of 7.11 metres, done in 1991, when he recorded 7.34 metres at the Jamaica Athletics Administration Association (JAAA) qualifiers at the Jamaica National Stadium last Saturday.
A former student of the Petersville Primary School, the Emmanuel High School Mespo and the Thomas Secondary School, not only broke the record, but also surpassed the minimum standard set by Team Athletics SVG for the Under-20 male event, to qualify for the 2021 Junior Carifta Games set for Bermuda in July. The standard is 7.11m.
Ryan's accomplishment followed the triple jump effort of Mikeisha Welcome, who on February 27, bettered the leap of Jacqueline Ross of 12.80m done in 1980. Welcome, at the Big 12 Indoor Conference championships, erased it by some distance, with a return of 13.40m.
Welcome, who reports say left for Canada at age 8, in her first outing for St Vincent and the Grenadines, copped a triple jump bronze medal at the Pan Am Juniors Championships in Costa Rica in 2019.
And, Kemroy Cupid, also last month, became the new holder of the male 60m indoor record. Cupid's 6.73 seconds, at the KCAC Championships undid the previous best mark of 6.78 seconds, achieved by Joel Mascoll in 2001.