Posted on
Senior national football teams' coaching staff outfitted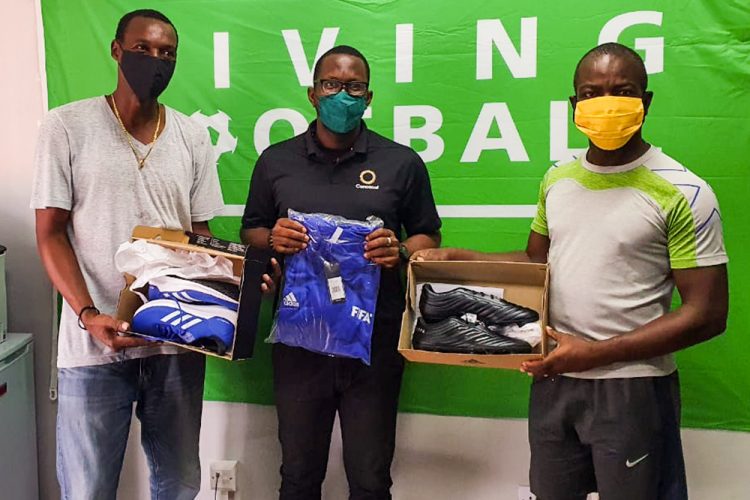 Members of the coaching staff of the St Vincent and the Grenadines senior men and senior women's football teams preparing for their respective CONCACAF World Cup qualifiers, have been outfitted.
The members will be outfitted with tracksuits, running shoes, football cleats, polo shirts, tee shirts and shorts.
The gear was made available to the SVG Football Federation (SVGFF) from a donation in equipment from parent body, FIFA.
St Vincent and the senior men's team is preparing to travel to Curacao later this month to face the host on March 25 and the British Virgin Islands, on March 30, at the Ergillo Hato Stadium in Willemstad.
Meanwhile, the senior women's outfit will be engaged in the CONCACAF World Cup qualifiers in October and November of this year.