Posted on
Rural athletes to benefit from running shoes donation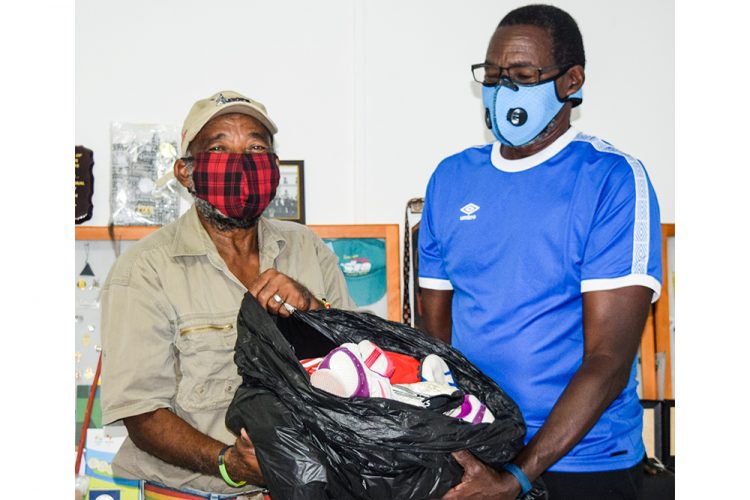 Athletes, especially from the rural communities, would benefit from running shoes, compliments the efforts of former national sprinter Lenford O' Garro.
The running shoes were last Tuesday handed over to two coaches, Chester Morgan of the High Performance club and Michael Ollivierre of the IT- DAT Academy. Also receiving some of the shoes was president of Team Athletics Keith Joseph, on behalf of the national track and field body.
Liaising on behalf of Lenford O' Garro and his elder brother Paul O' Garro, and making the handing-over possible was Woodrow Williams.
Williams disclosed that Lenford O' Garro, who resides and works as a Toxicologist in Washington, USA, has taken up on himself, "to give back to land of his birth".
"He always wanted to do something for track and field here, so with the commissioning of the synthetic track at Diamond, he saw this as opportune to start the process," Williams explained.
All recipients gave the assurance that they will make full use of the running shoes, making them available to those in need.
Williams noted that O' Garro insisted that he will endeavour to secure more running shoes and other implements to aid in the development of St Vincent and the Grenadines' track and field programme.
Williams revealed that the next shipment of items will be distributed to other active track and field coaches.
Lenford O' Garro represented St Vincent and the Grenadines at the World Indoor championships held in the USA in 1987 and at the 1992 Olympic Games in Barcelona, Spain.