Posted on
Security upgrade at Diamond Track facility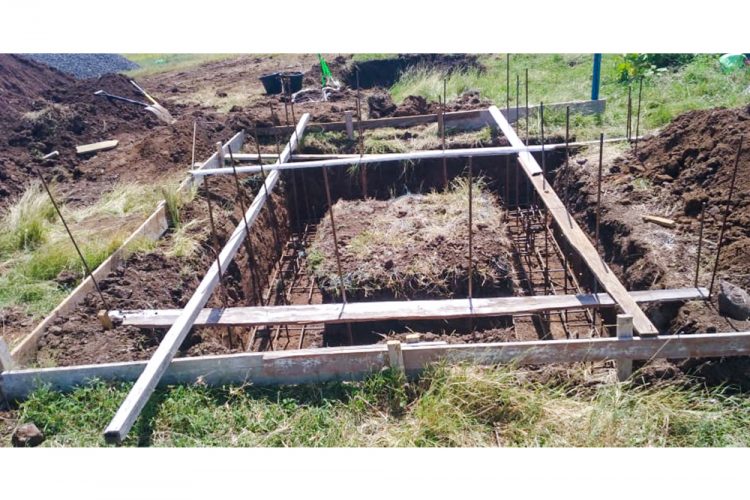 The erection of a security booth, along with a 24-hour security service and a look-out point, have all been put in place at the Diamond Track Facility.
This is in direct response by government authorities to the abuse by persons of the track and its immediate surroundings.
Several videos in recent times have surfaced showing persons playing football on the synthetic track, bathing in the steeple chase pit, as well as a youngster placing dirt on the track.
But a well placed source close to the operations at the facility told SEARCHLIGHT on Thursday that these will be things of the past, that a 24-hour surveillance by personnel is now in effect.
"The reason for the delay for having 24-hour security was the absence of washroom facilities," the source revealed.
The source noted that provisions are being made for that amenity, to facilitate the security personnel.
In addition, a security booth is also under construction.
"There will be three eight-hour shifts, plus a look-out point at the area of the grass mound… The need for the look-out, which will be more like an observatory at the top of the grass mound, is because where the security booth is being erected, the line of sight of the track will be obscured," the source informed.
On the protracted matter of a management committee not in place, the source revealed that a properly constituted one will be in effect as soon as the 2021 budgetary debate is complete.
The Diamond track facility was built by the government of St Vincent and the Grenadines, at a cost of over EC$4 million.
Work began on what was deemed phase one of the facility in January 2020, and was completed last November.
The completed work is part of the National Stadium project.
Phase one includes the completion of a 400m synthetic track, complemented with provisions for field events such as the long jump, high jump, triple jump, steeplechase, shot putt, discus, hammer throw and javelin.
A full-sized football field and the placement of bleachers to accommodate 1,700 spectators are also part of phase one.
Fencing of the facility, making provisions for parking; erection of washrooms and change rooms, the completion of the grass mound, providing concession areas and storage facilities, are listed to be done for the next phase of work.