Posted on
'We only play to win' – Volcanoes' coach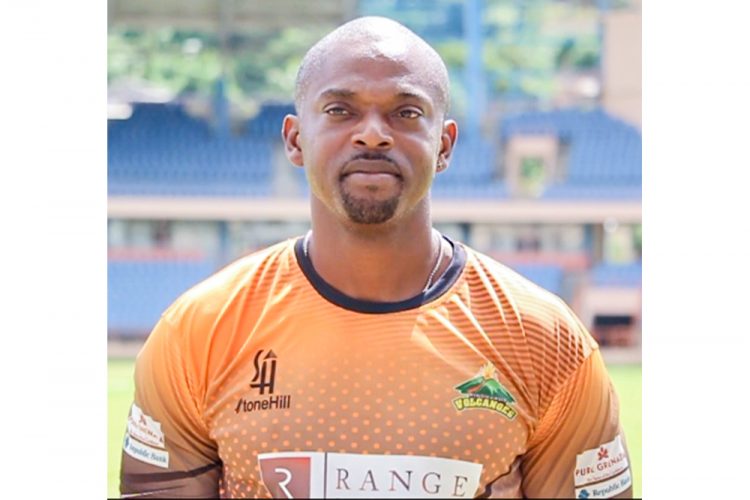 Head coach of the Windward Islands Volcanoes Andrew Richardson, has said that his team's philosophy going into this weekend's CG Insurance Regional Super-50, is to "win".
Speaking ahead of the tournament, Richardson stated forcefully, "We only play to win".
"That is my motto; that has been our motto from day one… We find a way, we find a solution," the former Jamaica and West Indies fast bowler added.
To show the mettle and the mentality of the Volcanoes unit, Richardson revealed that since the team reassembled in Grenada last month, things were not as "ideal" as they had wanted them to be, but "no one has complained".
With this focussed approach to the tournament, Richardson projected that it is just left to players to go out on the field and "execute".
Richardson will be in charge of a squad which features several seasoned players, some of whom have represented the West Indies in One-Day Internationals.
Among them is captain Sunil Ambris, along with Andre Fletcher and Obed Mc Coy.
The other players of the 15-member team are Ray Jordan, Keron Cottoy, Kenneth Dember, Desron Maloney, Ryan John, Emmanuel Stewart, Roland Cato, Preston Mc Sween, Kimani Melius, Larry Edward, Allick Athanaze and Kevin Stoute.
Apart from Richardson, the Volcanoes' backroom staff includes Devon Smith – assistant coach/batting consultant, Floyd Reifer – consultant, Mario Christopher- physiotherapist and Avanesh Seeteram- performance analyst.
The Volcanoes' first match is the tournament's opener versus the Leeward Islands Hurricanes on Sunday from 9 a.m. at the Coolidge Cricket Ground.
The tournament, which also involves the Trinidad and Tobago Red Force, the Guyana Jaguars, Barbados Pride and the Jamaica Scorpions, runs until February 27.
Defending champions West Indies Emerging Players will not participate in this year's edition because of the coronavirus restrictions.
The Windward Islands unit has won four regional limited over titles. Their first was in 1989 in the then Geddes Grant Shield, along with the Red Stripe Bowl in 2000. The renamed Super – 50 titles were achieved in 2013 and 2018.