Posted on
Mikeisha Welcome earns gold at Arkansas Invitational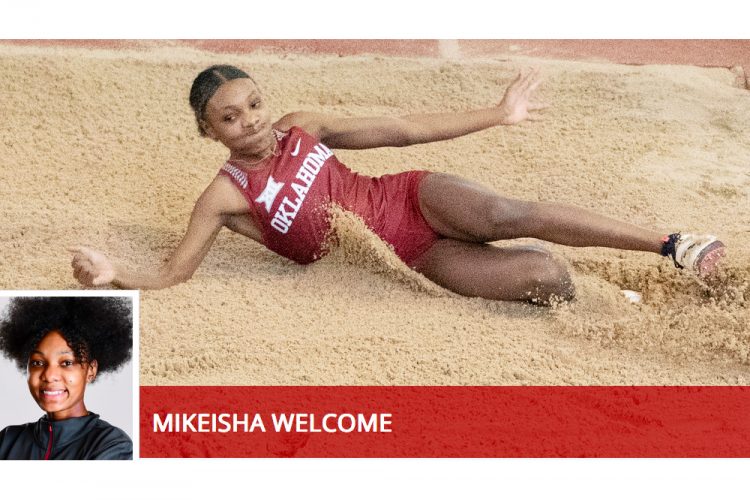 Vincentian Mikeisha Welcome earned a gold in the women's triple jump at the Arkansas Indoor Invitational, staged at the Randal Tyson Track Centre in Fayetteville, USA.
Welcome's winning leap was 12.58 metres, representing Oklahoma University. Welcome, who is based in Canada, also contested the long jump. She, however finished sixth in that event, with a best effort of 5.52 metres.
Welcome came to the fore in Vincentian track and field, when in 2019, she earned a bronze medal in the triple jump, at the XX Pan Am Junior Championships, which were held in Costa Rica. Then, Welcome had a jump of 13.15m.
The Costa Rica outing was her maiden representation for St Vincent and the Grenadines.