Posted on
Work is going on in the background – SVGBF officials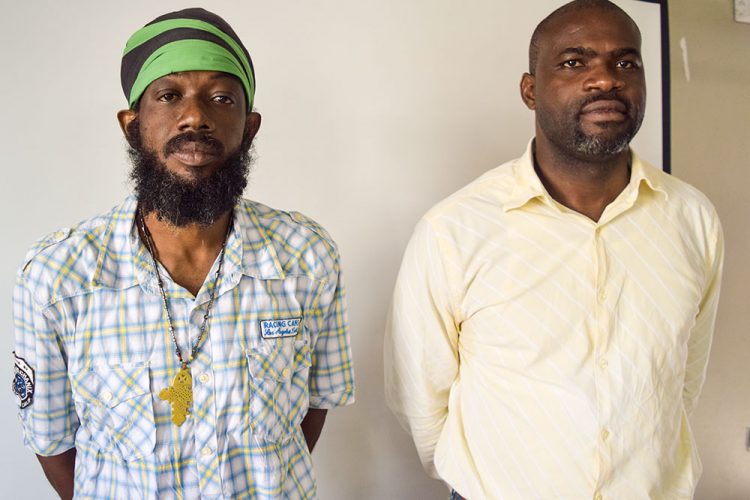 Persons who are wondering what is going on with the sport of basketball here in St Vincent and the Grenadines, are being informed that work is ongoing in the background.
This assurance has come from two officials of the St Vincent and the Grenadines Basketball Federation, president Rohan Providence and public relations officer, Bernard Billy.
Providence, who was elected to the top post in July 2019, and Billy, who was later co-opted, both concur that their organisation is putting things in place before the active programmes are launched.
Providence told SEARCHLIGHT recently: "We are putting things in place, so when we complete our facility at New Montrose we can kick off… We are looking to build a solid foundation, if you don't have that solid foundation, what you have been seeing over the last 10, 15, 20 years, it is what you are going to continue seeing".
Noting that work is taking place behind the scenes, Providence advised, "We are building the right structure and we are training the officials, so we making sure (that) we have the right personnel in place, so when basketball does become totally visible, there is no going back… It is not just about scrimmages and run up and down".
Reiterating that they are setting the bases for the take off of the sport, Providence added, "We have referee training, we just signed up for our FIBA referee courses… We are looking to push out licensed referees from FIBA; we also had eight certified WBC certified coaches and that course was completed during last year… People believe in short term fixes, but this executive does not believe in that … We believe in consistency … We want the sport to survive beyond our tenure".
Meanwhile, Billy admitted that there has not been much said from the executive, but stated, "Behind the scenes, progress is going well… I will like to assure people that the present executive is working on developing basketball at its core".
Making the analogy of what is taking place and that of planting a seed, Billy said that when a seed is planted, you do not see it, "but after a while it grows and comes out of the earth".
"We will remain dormant for a while, so there will be a time that you won't see basketball, but when we are finished, at four years, there will be a firm foundation that anyone can build on, because it will be here to stay, as there will be no more elapse of basketball in St Vincent (and the Grenadines)," Billy related.
Apart from Providence and Billy, the executive of the SVGBF includes vice-president Kendale Thomas, second vice- president Ramon Johnson, and Roosevelt Trent, the third vice-president.
Givin Forde is the treasurer, Nigel Creese, treasurer and Winston Snagg, assistant secretary/treasurer. 
The life of this executive ends in 2023.