Posted on
TASVG embarks on "Project Shoes"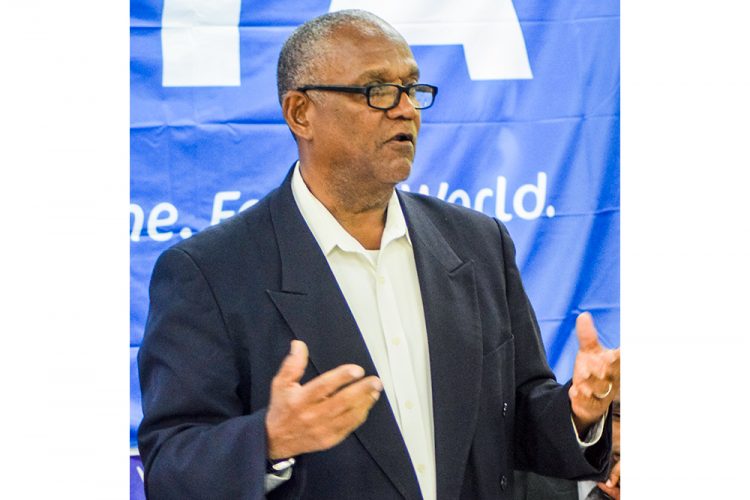 Athletes here in St Vincent and the Grenadines who are desirous of training and competing at the Diamond track facility, but do not possess spikes need not worry, as Team Athletics SVG (TASVG) is seeking to fill that void.
This is one of the major undertakings that the local track and field body will be pursuing in 2021.
Dubbed "Project Shoes", TASVG said it is "committed to procuring training and competition spikes for athletes, beginning with primary school children".
This was disclosed by President of TASVG Keith Joseph in a release published on the organisation's website Teamathleticssvg.com, as it outlined the major initiatives for 2021.
Joseph related that given that the use of spikes "is a requirement for all users of the national stadium at Diamond, we are in the process of soliciting help in this project from former and current athletes in the Diaspora, as well as other agencies".
Revealing that the process is at an advanced stage, Joseph informed, "We are already engaged with Messrs Jemi and Jabari Khensu, who have so generously started the project… We remain grateful for their initiative".
Apart from Project Shoes, TASVG will initiate the hosting of the popular Relay Classic during the afternoon, where for the first time, there will be an admission fee to the venue.
In addition, TASVG will from this year, host zonal championships, set for Georgetown, Cumberland, Arnos Vale and Bequia, with the final slated for the Diamond Track Facility.
Also on the cards for 2021, TASVG is introducing a points and ranking system for all events, as well as a continued education programme for selected track and field coaches.
According to Joseph: "2021 can only be as successful as we in the TASVG family make it… We look forward to working together throughout what promises to be another year full of challenges, but also replete with opportunities".