Posted on
SVGCA Inc hands out special awards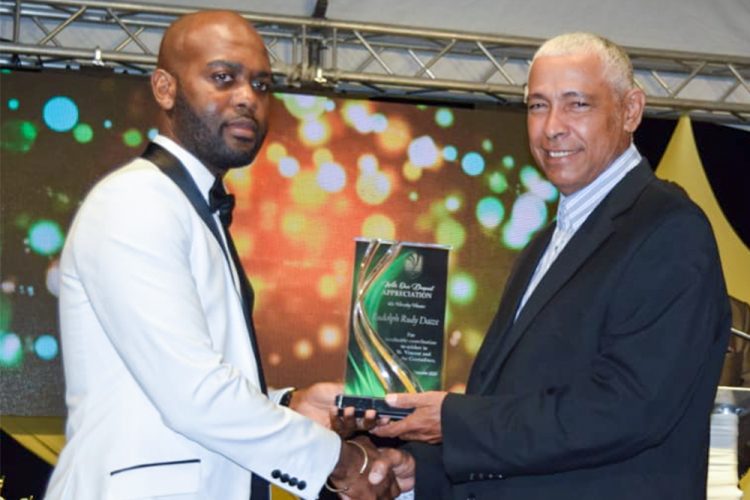 The St Vincent and the Grenadines Cricket Association Inc last Thursday night at the Players' Pavilion of the Arnos Vale Playing Field, handed out three special awards at its annual gala dinner event.
Honours were bestowed on Rudolph Daize and Dr Linton Lewis for their contributions to cricket here in St Vincent and the Grenadines, while Errol Hannibal was presented with the groundsman of the year award.
Daize, an ardent cricket fan, who still dabbles in the sport as a player, was recognised for his generosity. It was cited that apart from being a regular sponsor, Daize facilitates his employees getting the necessary time off to participate in cricket competitions.
Added, Daize for many years entered a team in the North Leeward cricket competition; an outfit generally made up of his employees.
Meanwhile, Lewis, a former St Vincent and the Grenadines, Windward Islands and Combined Islands opening batsman, was acknowledged for his professional achievements as a lawyer and as a chartered accountant.
And, Hannibal's exemplary attitude towards upholding the sport in 2020, did not go unnoticed, hence the SVGCA Inc's presentation of the award on the night.