Posted on
TBPO softball cricket stand outs rewarded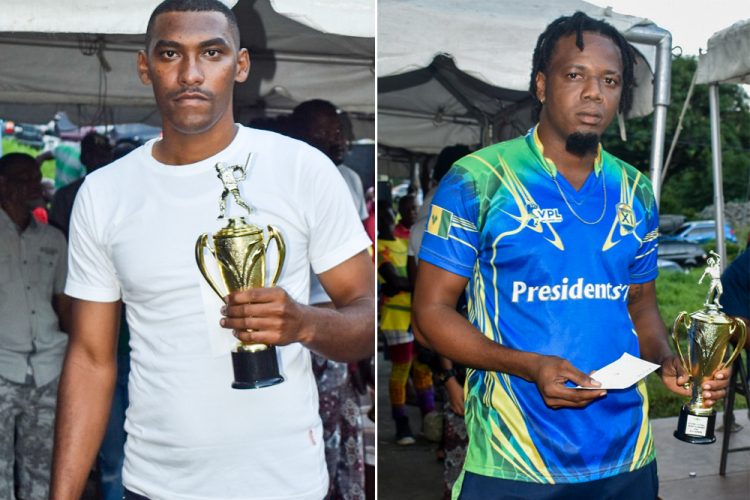 The stand-outs in this year's National Lotteries Authority TBPO softball cricket competition, were last Sunday highlighted and rewarded at the Dauphine Playing Field.
Leading the awards was Challengers' Roneke James who was the MVP of the competition. James scalped 18 wickets and added 69 runs to his name.
Taking the most wickets accolade was Sunset Strikers' Travis Cumberbatch. Locked in three-way tie for the award, Cumberbatch nipped the two other contenders because he had a superior runs per wicket average.
Britnol Scott of Challengers scored the most runs (228), while Adonis Phillips of Fairbaine Chennai Strikers copped the most promising player award. Challengers was adjudged the most disciplined team.
Meanwhile, this year saw a record four centuries being recorded. Making up the list were Saleme George of Hard Hitters who slammed 128 for against Stag Older Boys; Britnol Scott hit 106 versus Bruce Law Chambers Smashers, with Sunil Ambris of Country Meet Town Out Ah Trouble scoring 103 against New Level and Terrance Patterson of D's Blocks and Trucking Gomea Bombers also struck s103, when his team met Rangers United.
All four centurions were not out.