Posted on
Individuals and teams get rewarded at NCC's ceremony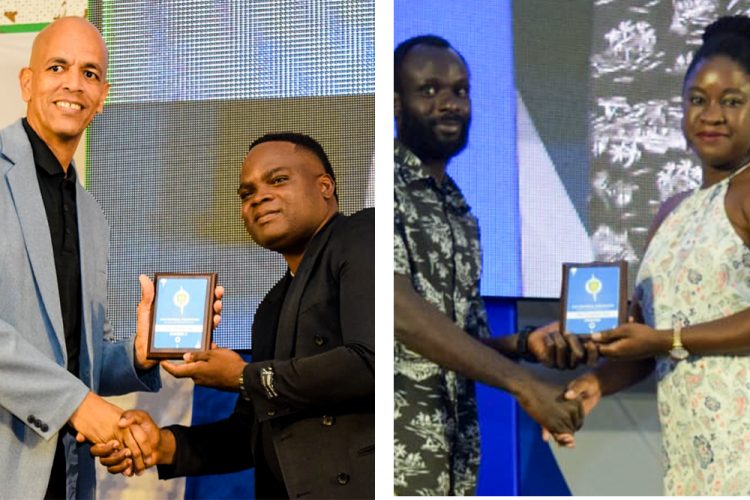 Those individuals and teams which shone through during the abridged St Vincent and the Grenadines Football Federation's National Club Championships for 2019/2020, were rewarded last Thursday night at the Russell's Auditorium.
As such awards were handed out to those who excelled in the premier, first and second division.
Topping the goal-scoring in the premier division was Zidaine Sam of Greiggs, while there was a tie for that honour in the first division. Sharing the spoils were Orlando Trimmingham of Pride and Joy and Emery Bailey of Largo Height.
Meanwhile, Richmond Hill's Zidane Anderson copped the award for the second division.
Also recognised at the ceremony were the individual Most Valuable Players of each of the 36 clubs that competed across the divisions.
The most disciplined team awards went to Bequia United – premier division; Owia United – first division and Roseans in the second division.
Acknowledgement was also given to the most attacking teams as well as the most defensive units.
The recipient of the best attacking team in the premier division was System Three, while Volcanoes did so for the first division and Richmond Hill for the second division.
On the other end of the field, the most defensive premier division outfit was North Leeward Predators, while in the first division, it was Largo Height and in the second division, the team that conceded the fewest goals was Richmond Hill.
Additionally, the top four finishers in the three divisions received trophies, along with cash awards.
Hope International took the premier division, with North Leeward Predators in second place; System Three was third and fourth was Je Belle.
Topping the first division was Layou, second was Largo Height, with Volcanoes third and Pride and Joy,s fourth.
And, Parkside Rollers won the second division, ahead of Richmond Hill. Third was Strike Force and Sharpes 09 was fourth.