Posted on
Odey Cupid following his multi-talented father's footsteps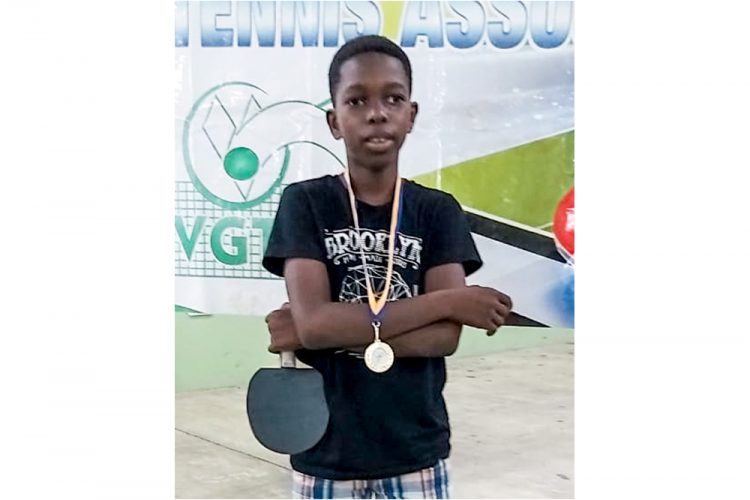 It is often said that the apple does not fall from the tree, nor that guava does not bear lime, and that is so in the case of Odey Cupid, a student of the West St George Secondary School.
Cupid, a form two student, the son of former national cricketer a, footballer, the multi-talented Gosnel Cupid, last Saturday won the male Under-13 singles title of the DHL Table Tennis tournament held at the auditorium of the West St George Secondary School.
Facing Kris Ollivierre in the final, Cupid won 15-13, 12-10, to secure the title.
In the run up to the final, Cupid defeated Pareeze Cudjoe 11-8, 11-5 in their semi-final match up, while Ollieverre beat Malachi Bascombe 11-5, 15-13.
Table Tennis is a new addition to the younger Cupid, who is also an accomplished footballer.
He also has shown prowess as an athlete, as earlier this year champed the junior segment of the West St George Secondary School's track and field championships.
Last Saturday's event, put on by the St Vincent and the Grenadines Table Tennis Association, was final one for 2020.