Posted on
National Club Championships promise plenty excitement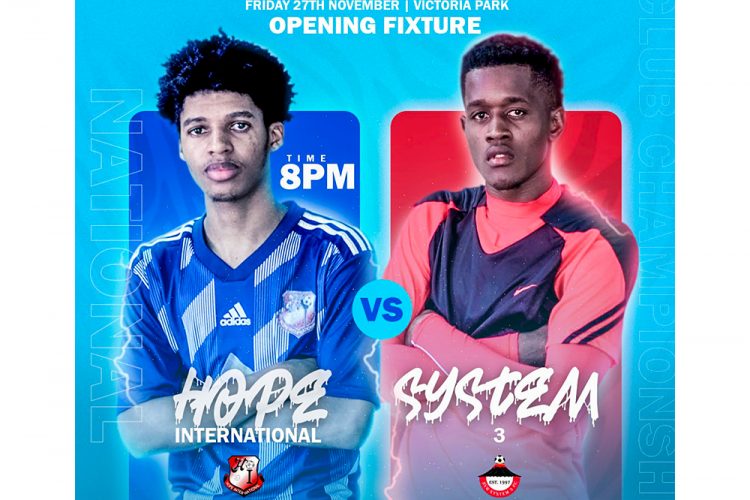 The 2020/2021 St Vincent and the Grenadines Football Federation's National Club Championships promise to be an "exciting" one.
This is the projection of chair of the Tournament's Committee of the SVGFF, Dwight Roberts.
His assessment came as the premier division of the championships kicks off this evening with a double-header at the Victoria Park.
"We are anticipating an exciting championships, as each of the divisions is expected to be very competitive," Roberts promised.
Part of Roberts' high expectation is the presence of players who previously were out of the country playing semi-professional football in the national leagues, namely of Barbados and Antigua and Barbuda.
"As it is, all clubs are at full strength, as the battle for honours in the premier division will be very intense," Roberts related.
He also listed the many transfers involving players mainly across the premier division and from the premier to first and from the first division to the premier division, as another of the promised "excitement".
"We have had some exciting transfers, including some of the country's top players, as well as some of the emerging ones, and this augurs well for the development and competitive nature of the championships," Roberts reasoned.
Roberts noted that in addition to the recruitment of new players, most of the clubs are "upping" their game, as most are better prepared for the championships.
"We have seen most of the clubs engaged in pre-season matches among themselves," Roberts outlined.
Some of this preparation will be tested from this evening when Layou and Avenues United face off in the opening salvo from 6 p.m., then the mega clash will take place between the 2019/2020 champions, Hope International, who face the formidable System Three.
The other six premier division clubs will be in action this weekend. On Saturday, Sion Hill and North Leeward Predators meet from 5 p.m., while on Sunday, Awesome and Largo Height play from 4 p.m. and from 6 p.m. Je Belle oppose BESCO-Pastures.
The premier division will be played in two rounds, with clubs having a total of 18 matches each.
Meanwhile, the first division, which kicks off on Wednesday, will see the 12 clubs battle in a round robin format.
Apart from the flagship premeir division, as well as the first division, the championships will also host a second division, a reserve division, a female division, which will be divided into a premier and first, along with the age group divisions for the males.
The National Club Championships, barring any major interruptions, should be completed by May of 2021.