Posted on
Maple and X- Ceed out front in netball's fast 5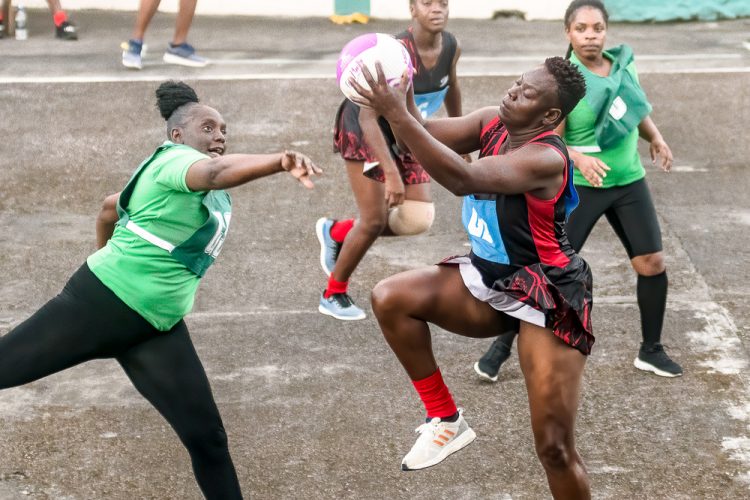 Maple and X- Ceed Sports Club are both unbeaten in the Fast- 5 netball competition, organised by the St Vincent and the Grenadines Netball Association, and played at the Kingstown Netball Centre.
In round two matches last Saturday, Maple defeated National Properties Netters 29-23, while X- Ceed got the better of Mitres 35-12. Also on Saturday, Major Blazers outdid Clinchers 14-12.
When the competition began last Wednesday, Maple had outpointed Major Blazers 30-14, X- Ceed beat National Properties Netters 28-11 and Clinchers had a 32-27 win over Mitres.
Matches for this Wednesday pit Clinchers versus Maple; Major Blazers against X- Ceed Sports Club, while Mitres engage National Properties.
The competition is set to end on December 2.
A modified version of the sport, the fast- 5 competition, features five players instead of the usual seven.
The five players occupy the positions of Goal Shooter, Goal Attack, Centre, Goal Defence and Goal Keep.
A shortened playing time and rolling substitutes are the other modifications that the Vincentians' first edition are employing.
In the international sphere though, Fast- 5 netball also involves different scoring zones, as well as power plays, double points and trisple points.
Each team has one quarter designated as a 'power play quarter'. In a power play quarter, all goals scored by that team receive double goal points.