Posted on
Glenside and System three seeking Arnos Vale football title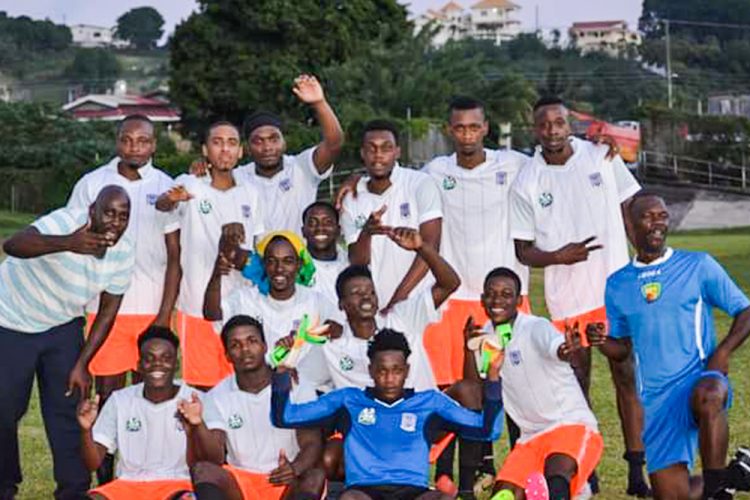 Glenside Ball Blazers and System Three will go head to head tomorrow, Saturday, November 14, at the Arnos Vale Two Playing Field, to decide the 2020 champions of the Comsports Arnos Vale Football League. The final is set to get going at 3:30 p.m.
Glenside Ball Blazers, last Monday, ousted Big Tigga Investment Strike Force 4-3 on penalties, after a goalless draw in normal time.
But on Sunday, System Three did not need all that drama, as they got the job done in regular play, stopping Blossom Unlimited 3-nil. Steven Pierre scored two of the goals, and Cordell Dallaway, the other.
The finalists emerged from a 12- team preliminary round, which had six teams in each of the two groups.
The top four teams in each of the groups made their way to the quarter-finals, with the winners advancing to the semi-finals.
Exiting at the quarter-final stage, were United Strikers, Comsports Vincy Masters, Volcanoes and Dominic Sutherland Sharpes.
The league also hosted an Under-17 division, which was won by Blossom Unlimited.
Following tomorrow's final, the closing and presentation ceremony will take place.