Posted on
Toni Stores Combined after firms' football title again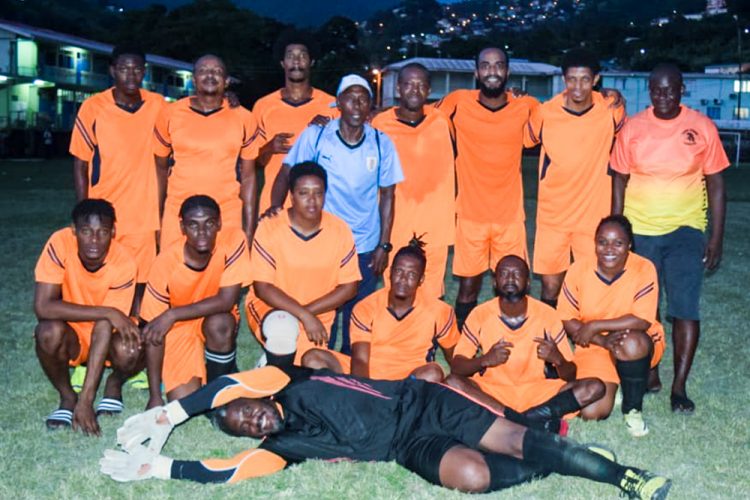 Defending champions of the senior division of the Breakaway Masters Invitational football tournament, Toni Stores, are again in the final.
The 2019 winners reached the title match with a 2-0 win over Coreas Distribution, last Tuesday at the Grammar School Playing Field.
An own goal, along with a Desborn Lavia strike, aided the title holders hope of making it back to back.
Toni Stores Combined's rival in the final set for November 14, Police got their berth with a one-nil win over the youthful Je Belle. Ronaldo Franklyn gave the law officers a chance to lift the title, as they did back in 2016.
But Toni Stores Combined can get their name on the knock-out title, when they come face to face with System Three in the final this Saturday, November 7.
The shortened tournament closes off November 14.