Posted on
Avenues United Striker setting new goals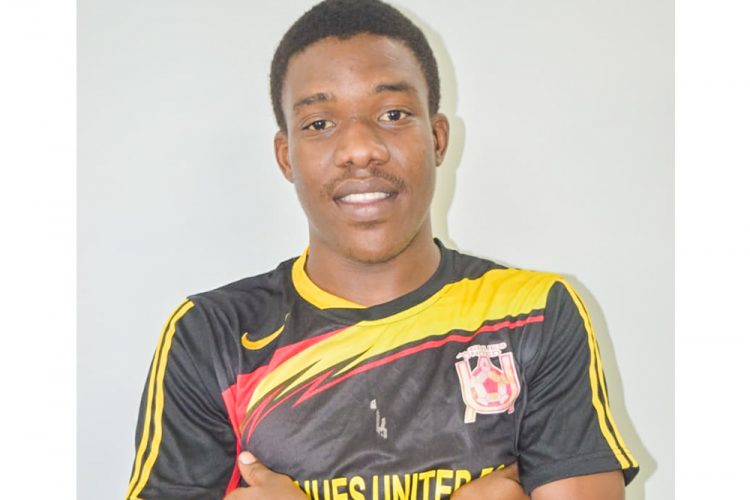 Erel Hector finished second, with 17 goals, on the premier division goal-scoring list, in the 2019/2020 National Club Championships.
But the 20-year-old, who plays for Avenues United, has his sights on adding more goals to his name for the next championships.
Looking ahead to continue his goal-scoring form, Hector disclosed, "Personally, I want to beat my best record which is 17 goals".
Beyond his personal ambitions, Hector wants to see his club move up the table.
"I just want to help my club Avenues United to reach higher up in the table, where we used to be," Hector projected.
Avenues United are former champions of the division, and a club that played unbeaten for three years, 2010 to 2012, also championing the title during that period and again in 2017.
But Avenues United ended seventh on the 12-team table at the last championships, which ended last month.
Acknowledging that he is part of the new generation of players for Avenues United, Hector wants his contribution to manifest into success.
"The goals I score don't matter unless we win… The goals I scored were counted, but when you score and lose 2-1, you would have wished that you would have scored two more," Hector reasoned.
Hector who works hard at his game, putting in several hours of practice daily, has become known as a "free kick specialist".
Embracing the title, Hector agreed, "It is actually a good thing, as it can boost your confidence, as people believe in my ability and it also boost my game".
He related that working hard is part of his mantra.
"When you have goals, nobody will reach them for you, you have to reach them for yourselves … So if you want to reach your goals, you have to work hard," Hector stated.
All these efforts are part of his long term goals.
"I want to become a professional footballer, but there are many steps that I have to take before that and get an opportunity to travel and show other people my skills," Hector concluded.