Posted on
SVGCA Inc assists nine with their schooling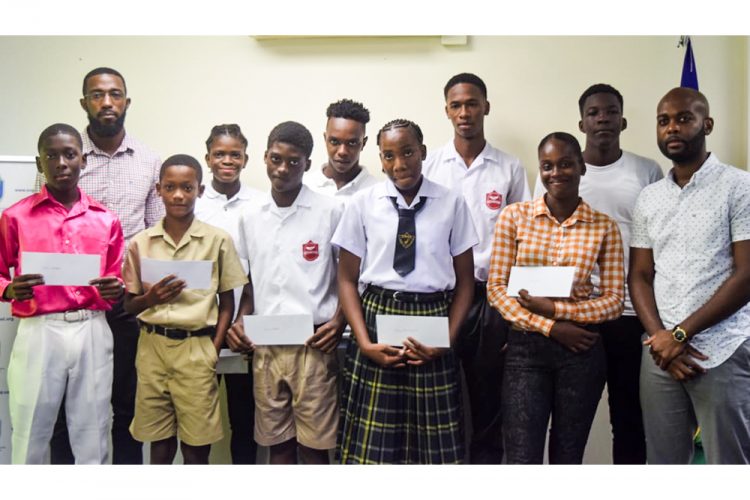 The St Vincent and the Grenadines Cricket Association Inc., last Monday afternoon, handed over a total of $4,000 to nine students who are active cricketers, as part of the association's one- off financial assistance to the students' schooling.
The handing-over, which took place at the National Sports Council's conference room at Arnos Vale, saw four students, Jamillea Glasgow, Tijourn Pope, Tracy Byron and Randy Joseph, all who have just been enrolled at the SVG Community College, receiving $500.
Meanwhile, collecting $400 each were five students who are attending secondary school.
The five are Kevin Shallow and Kevin Joseph of the North Union Secondary; Ethan Glasgow, the George Stephens Senior Secondary, Alston Bobb Jr, the St Vincent Grammar School and Shian Gaymes of the Petit Bordel Secondary.
President of the St Vincent and the Grenadines Cricket Association Dr Kishore Shallow, while addressing last Monday's brief ceremony, implored the recipients to marry their cricket with their academics.
"We realise the importance of balancing your education with cricket or sports," Shallow echoed.
Shallow, who is also the Vice President of Cricket West Indies and president of the Windward Islands Cricket Board, noted that there have been countless cricketers who have gone on to college, while others have gained university education through cricket.
Last Monday's presentation is a continuation of an annual outreach to cricketers by the SVG Cricket Association Inc.
The first recipients of the programme were in 2018.