Posted on
Ronaldo Franklyn heads out to GC Foster College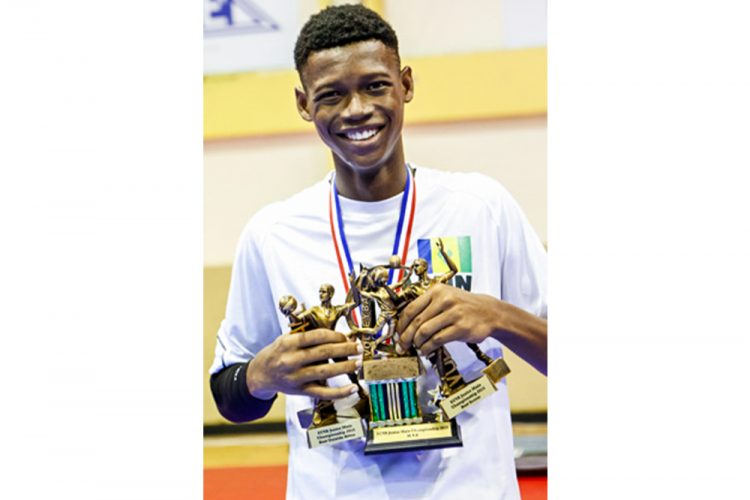 The dream of excelling in volleyball and advancing his academics have been realised by Ronaldo Franklyn, as he has been accepted to attend the GC Foster College in Jamaica.
Franklyn's opportunity to go to school and play volleyball in Jamaica, is the work of the executive of the St Vincent and the Grenadines Volleyball Association.
Franklyn, who leaves for Jamaica this Sunday, will be pursuing a degree in Sports Massage Therapy.
Elated that something of this nature has come to fruition for him, Franklyn expressed gratitude to the members of the association, whom he said, "have been always there for me".
"I cannot thank the association enough for looking out for me over the years," Franklyn emphasised.
He revealed there was at least one other offer extended to him in the USA, however the cost was "too much".
"I will be grabbing this opportunity… I will be trying to do my best in my school work and also on the volleyball court," Franklyn projected.
A resident of Dickson, the 22-year-old Franklyn is also on a mission to open avenues for other volleyballers.
He noted that he will be endeavouring to excel all round and have a good conduct report, so others like him can be recommended.
Franklyn, who plays for Country Roots in the national volleyball competition, has a number of years of national representation until his belt, despite his relatively young age.
He has made the St Vincent and the Grenadines youth, juniors, seniors as well as this country's Windward Islands Schools' Games team.