Posted on
SVGFF presents football gear to five female teams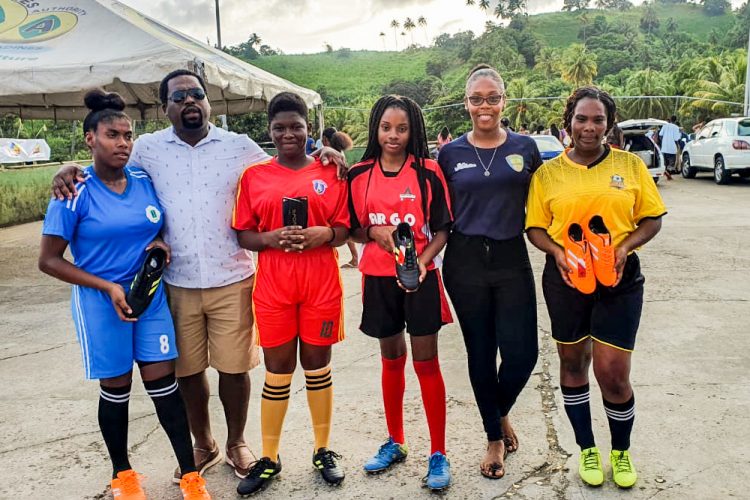 THE FIVE FEMALE teams participating in the Hairoun Digicel Richland Park football tournament, have two less worries, as they will be all given football shoes and shin guards, compliments the St Vincent and the Grenadines Football Federation (SVGFF) .
The recipients of this gesture are Pride and Joy, Owia United, Argo Awesome, Greiggs and SV United.
These five form the quota of outfits which are contesting the first ever female division of the annual tournament, which takes place at the Richland Park Playing Field.
Speaking at the opening ceremony, president of the Valley Sports Committee and chair of the female committee of the SVGFF Geshell Peters, called on the female footballers to continue to participate in football, as there are many opportunities available to them.
Peters underscored the SVGFF's commitment towards the advancement of football among females throughout St Vincent and the Grenadines.
Presently, female football has been placed in the spotlight, with the world governing body for football, FIFA, allocating US$500 000 to the SVGFF, likewise other member associations, to spend specifically on female football.
Apart from the five female teams, ten male teams are contesting the 2020 edition of the Richland Park football tournament.
The tournament is expected to be completed in time for the start of the 2020/2021 SVGFF national club championships set for early November.