Posted on
Murray set for JC Foster College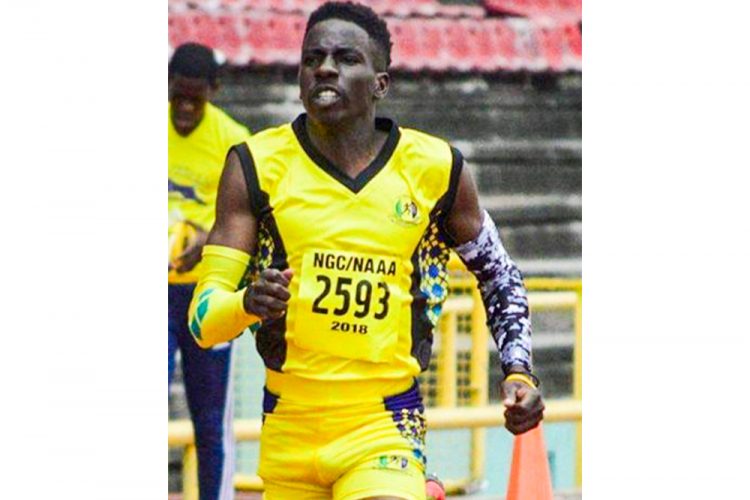 Yonick Murray is set to take up an athletics scholarship to attend the JC Foster College in Jamaica, by the end of this month, where he will be pursuing a two-year associate degree in sports massage therapy.
But the 21-year-old 400m athlete has only been granted a half scholarship, and will have to come up with the other funds, as he endeavours to realise one of his desires.
"I am grateful to be accepted at JC Foster College, but it is only a half scholarship," Murray told SEARCHLIGHT last Tuesday.
Murray disclosed that he is hopeful that persons with a social conscience will step forward and assist him.
He noted that the assistance will go a long way in him bettering his athletics abilities as well as his academics.
"I just want to perform well in both my track events and my academics, which I know I would, so I can get a full scholarship and go on to do my bachelor's degree," Murray stated.
Murray revealed that he had previous inquiries from colleges in the USA, however none came to fruition.
Hence, he sees the Jamaica offer as a perfect opportunity to achieve one of his goals in life.
A member of the IT- DAT Academy, Murray was recommended by fellow team mate Akani Slater, who is also a student at JC Foster College.
Murray is the current national 400m champion, having won the event at the national championships in August.
A former student of the Kingstown Preparatory School, St Martin's Secondary and the SVG Community College, Murray represented St Vincent and the Grenadines at the 2018 Junior Carifta Games in the Bahamas.
While attending secondary school, between 2012 and 2016, Murray champed the junior and senior individual titles.
At the SVG Community College, Murray set two records in the 200 and 400m achieved in 2018, records which still stand.