Posted on
Diamond facility right on track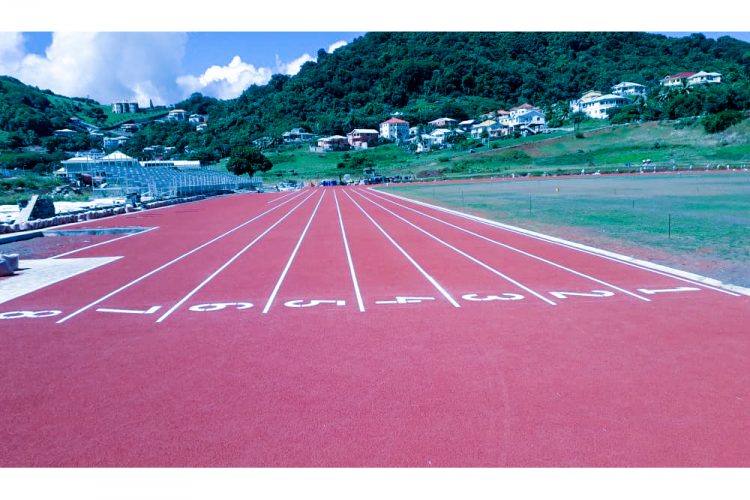 The EC $4 million undertaking by the government of St Vincent and the Grenadines, to deliver the first phase of the national stadium project, is right on track.
Up to last Wednesday, the lanes on the straights of the 400m synthetic track were already marked, with the bends expected to be finished by weekend.
The first phase entails a 400m synthetic track, along with facilities for long jump, high jump, pole vault, discus, shot putt, hammer throw, javelin and steeple chase.
Added, a full size football field, as well as the erection of three bleachers, a mound or grass bank, washroom and change rooms, a car park, a perimeter fence, and an administrative structure, all form part of this first phase.
The long promised facility is expected to be completed in the upcoming months, and would provide a top class arena for track and field athletes to hone their skills.