Posted on
Saints reach T/20 quarter finals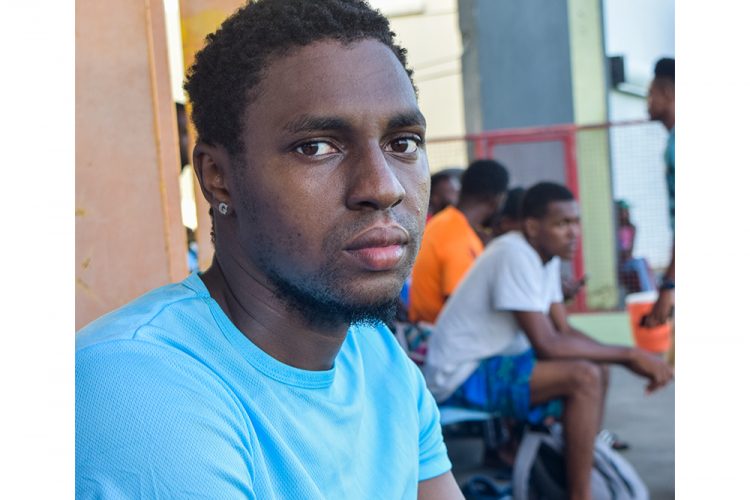 Guardian General Saints have punched their ticket to the quarter-finals of the SVG Cricket Association Inc Neil Williams T/20 competition, after two more wins on the weekend.
On Saturday, Saints won by default from FLOW Rivals, in a fixture that was set for the Sion Hill Playing Field.
Saints had on-field action on Sunday at the Arnos Vale Two Playing Field versus Strike Eagles and came away victors.
Saints posted 191 for 9 in 20 overs. Sunil Ambris scored 42, while Jahiel Walters and Jeremy Haywood both stroked 38.
Joey Liverpool picked up 3 for 29 for Strike Eagles, who imploded from 86 for 2 in 7.2 overs to be dismissed for 109.
Ozico Williams hit 39 and Keroy Roberts, 33. Geron Wyllie snared 4 for 9 for Saints.
Meanwhile, the police units had a mixed bag.
Police Two lost to FLOW Radcliffe by three wickets on Saturday at the Park Hill Playing Field.
Police Two were dismissed for 86 in 16.2 overs. Othneil Lewis took 3 for 27, Richie Richards, 2 for 13 and Rasheed Fredericks, 2 for19. Radcliffe lost seven wickets in reaching 87 from 14.4 overs. Shannon Hooper scored 30 not out, while Kevin Abraham had 3 for 16 and Dillon Douglas, 2 for 22, bowling for Police Two.
On Sunday, Police Two rebounded to stop Pollard Investment North Windward Combined by six wickets at Sion Hill.
North Windward Combine scored 131 for 8 in their 20 overs. Darius Martin took 3 for 35 for Police Two, whose reply was 132 for 4 in 14.2 overs. Salvan Browne struck a quick-fire 68 from 32 balls. There were two wickets apiece for Meshack Edwards and Kerwin Williams.
But Victors One stopped Police One by four wickets at Arnos Vale One on Saturday. Police One scored 114 for 8 in their 20 overs, led by Gosnel Cupid's 32. Luke Wilson, with 3 for 16 and Solomon Bascombe, 3 for 32, impressed for Victors One .
Miles Bascombe guided Victors One's reply with 44, as they got to 115 for 6 in 16.5 overs. Renford Jack had 2 for 19 and Kamarli Williams, 2 for 27.
Police One on Sunday, made amends when they soared over Strike Eagles Arnos Vale Two. Strike Eagles scored 123 for 7 in the match, reduced to 18 overs.
Elmore Alexander and Renford Jack took 2 for 19 and 2 for 22, respectively.
Police One replied with 127 for 4 in 15 overs. Parnel Browne scored 51 not out.