Posted on
TBPO softball cricket competition stages full slate of matches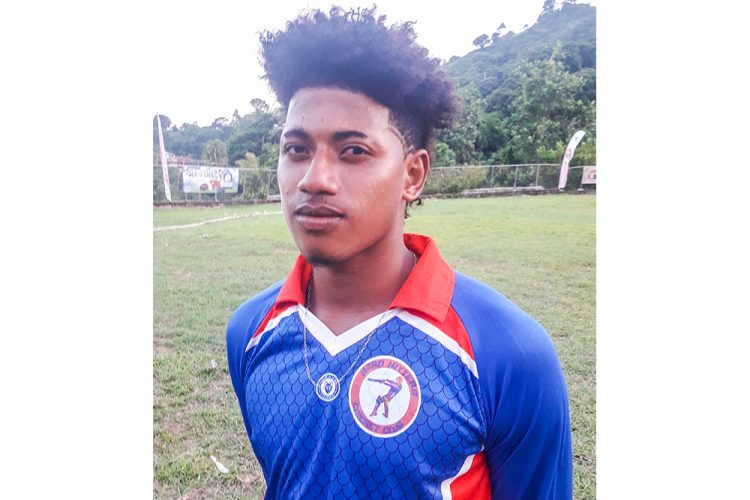 Hard Hitters, Sion Hill Tallawahs, Gomea Bombers, Bank of SVG All Stars and Nice Radio Clinchers trumped in last weekend's matches of the 2019 National Lotteries Authority Top Belair Progressive Organisation's competition at the Dauphine Playing Field.
On Saturday, Hard Hitters beat New Level by six wickets. 
In a match reduced to 15 overs per side because of a late start, Next Level were dismissed for 63 in 13.5 overs. 
Bowling for Hard Hitters, Keneil Richards had 4 for 8, Shawn Williams, 2 for 6 and Anthonio, Barker, 2 for 7.
In response, Hard Hitters made 66 for 4 from 7 overs. Kerwin Williams led with 48 not out, while Kuthbert Springer got 3 for 25, bowling for Next Level.
Also on Saturday, Sion Hill Tallwahs eeked out a one-run win over CGM Gallagher Novice. 
Tallawahs scored 149 for 9 from their 20 overs. Shanley Lavia scored 62.
For Novice, Newbourne Joseph had 2 for 16, Carlton Baptiste, 2 for 34 and Norlan Williams, 2 for 47.
Novice's reply stopped at 148 for 9 from their 20 overs. Darren Henry scored 32.
Shamic Roberts, with 3 for 20, Alex Roberts, 2 for 22, Delanzo Lavia, 2 for 46,  collected the wickets for Sion Hill Tallawahs.
Then on Sunday, in a match reduced to 10 overs because of rain, Gomea Bombers overcame Fairbaine United Spartans by 52 runs.
Gomea Bombers scored 123 for 6 from 10 overs, with Ovando O'Brien scoring 62.
 Glenson Guy, with 2 for 8 and Joel Browne, 2 for 19, were Spartans most successful bowlers.
Fairbaine United Spartans scored 71 for 4 in 10 overs.
Javid Cordice topscored with 28 not out, while Andy Bacchus scalped 3 for 9 for Gomea Bombers.
Then Bank of SVG All Stars beat Dr Thomas Injectors by three runs in a 15-over affair. 
All Stars' batting got them to 84 all out in 14.1 overs, with Kelly Murray the topscorer with 25.
 Ozande Baptiste and Drake Matthews both had 2 for 9. Raphique Browne took 2 for 11 and Kemond Thomas, 2 for 22.
Injectors' response was 81 for 8 in 15 overs. Ahmed Baptiste scored 31.
Brenton Arrindell took 5 for 16 and Hugo Toby, 2 for 28. 
And, Nice Radio Clinchers had a 77-run win over Coreas Distribution. 
Clinchers batted first and made 183 for 5 in 15 overs. Roger Gibson hit 44, Rajiv Roberts, 39 and Curlan John, 25.
Coreas Distribution, though, were only able to make 106 for 6 from their 15 overs. Gregory Richards scored 43 not out Bowling for Clinchers, Okeiph Andrews took 2 for 27 and Rajiv Roberts, 2 for 28.