Posted on
Vincentians inducted into International Karate Daigaku Hall of Fame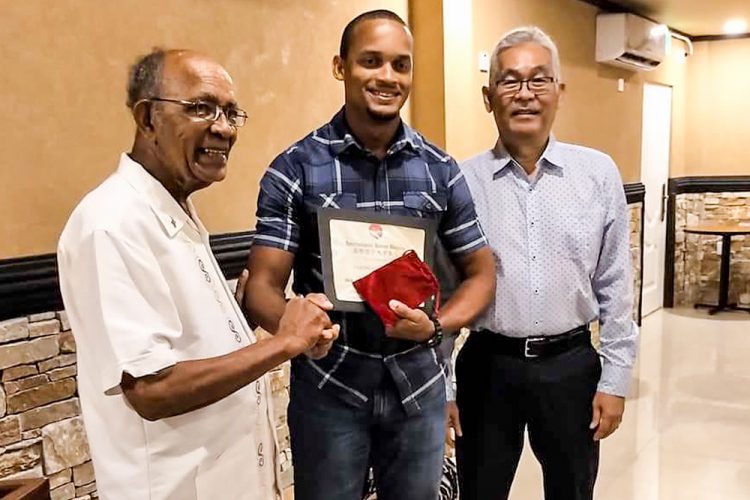 Two Vincentians, Allan P Burke and Claude Bascpmbe Jr, were honoured for their contribution to the sport of Karate, last month, at the staging of the International Karate Daigaku Caribbean Championships in Guyana.
Burke was inducted in the Hall of Fame as a Pioneer, while Bascombe's induction was for his input as an instructor/coach.
"It is an honour to be inducted into the IKD ( International Karate Daigaku) Hall of Fame for my work as an instructor/coach… If I am to be completely honest, I teach out of a sense of duty and responsibility to society," Bascombe Jr explained.
"I expect nothing in return, except the development of my students, knowing that they become better human beings, capable of contributing positively to their respective communities," he added.
"Nevertheless, I am elated with this distinction, knowing that my work has not gone unnoticed."
The awards ceremony was held under the auspices of Shuseki Shihan Frank Woon-a-tai, a 9th Dan chief master from Canada; Fuku Shuseki Shihan Dr Dexter Shim 8th Dan, deputy chief instructor from Trinidad and Tobago and the Shishan Kai of the IKD represented by Canadian and Caribbean masters.