Posted on
TBPO softball cricket competition off the mark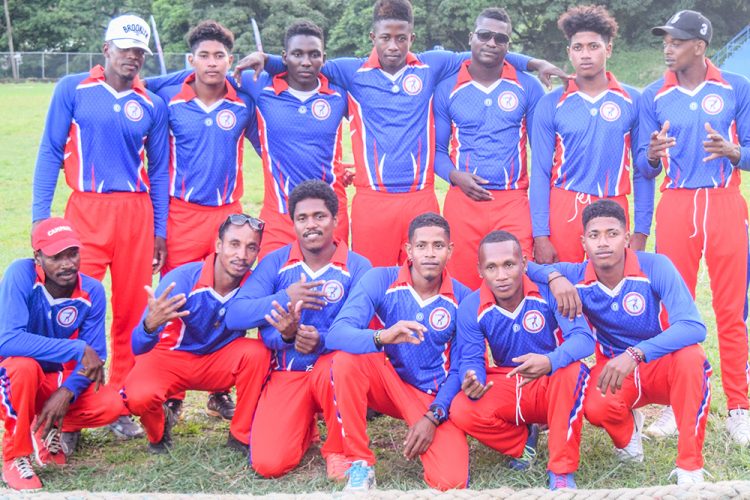 Country Meet Town Outa Trouble made a winning start to their defence of the National Lotteries Authority Top Belair Progressive Organisation's competition, with an 80-run win over Curtis King Stallionz, on Saturday at the Dauphine Playing Field, as the 2019 edition got going in earnest.
 Outa Trouble posted 173 for 6 in 20 overs. Davian Barnum scored 78 not out and Kadir Nedd, 34. for 13, and Sheldon Nanton, 2 for 36.
In reply Stallionz reached 93 for 9 in 20 overs. Shemroy Primus took 3 for 7, bowling for Outa Trouble.
 Sunday's fixtures resulted in wins for Clinchers and Challengers.
Facing Gomea Bombers, Clinchers made 119 all out from 19.3 overs, with Roger Gibson scoring 25 and Okeiph Andres, 24.
Bowling for Gomea Bombers, Ovando O'Brian snared 3 for 5, Andy Bacchus, 2 for 18 and Israel Baptiste, 2 for 22.
Gomea Bombers were dismissed for 55 from 12.4 overs. Ovando O' Brian scored 29 not out.
Okeiph Andrews, who had 4 for 6, Danroy Fergus, 3 for 6 and Lawrence Ashton, 2 for 39, bowled Clinchers to a 64-run triumph.
And, Challengers outdid former champions Gairy's Construction Simple Boyz by 24 runs.
Challengers, batting first, got to 110 for 9 in their 20 overs. Britnol Scott scored 29 and Jevon Seales, 28.
Stein Joseph took 3 for 34 and Jabarri Cunningham, 3 for 39, bowling for Simple Boyz, whose response was 86 all out from 15.4 overs.
Colbert Simon topscored with 36 for Simple Boyz.
Otis hector picked off 3 for 18, Joelann Malcolm, 3 for 21 and Ronike James, 2 for 23, to see Challengers home.
At Saturday's opening ceremony, Hard Hitters were adjudged to be the best dressed team on show.
Eighteen teams stashed in three groups will be vying for honours in this year's competition.