Posted on
Middle distance runner off to University of Texas on athletic scholarship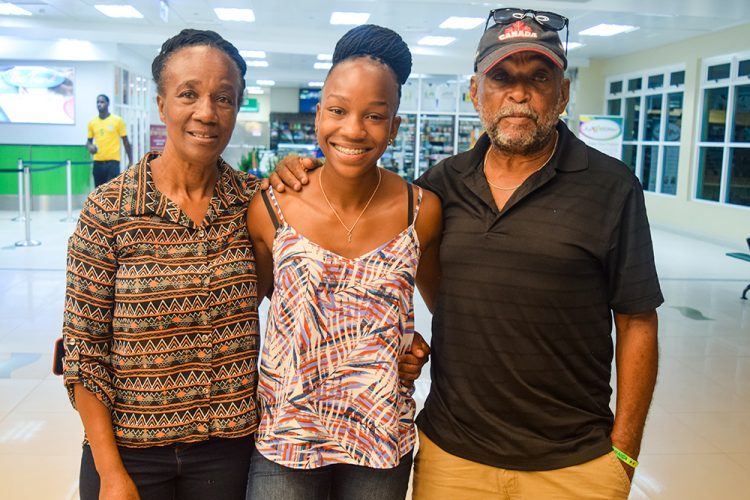 As national athlete Tamara Woodley embarks on her scholarship to the University of Texas Rio Grande Valley, she is high in praise for being enrolled with the IT- DAT Academy.
Woodley, a resident of Bequia, told SEARCHLIGHT that as a member of the academy, she has been schooled in areas other than athletics.
"We are like family, which has helped me develop as a person," Woodley highlighted.
She also was complimentary to the academy's "glue" Michael Ollivierre, whom she referred to as the "father figure" of the family.
A former student of the Girls' High School and the SVG Community College, Woodley, as a student-athlete at the university, she will be majoring in Biology, whilst pursuing the middle distances as well as the hurdles.
Woodley, though, has been subsequently named among 29 to be awarded bursaries compliments the government of St Vincent and the Grenadines.
Before departing for her assignment in the USA, Woodley has attended several meets, including the junior Carifta Games, the Whitsuntide Games in Grenada, Barbados national championships, the Windward Islands schools' games, CANOCES championships, as well as other regional meets.
Woodley was part of the St Vincent and the Grenadines gold medal winning quartet in the females Under 20 4 x400m at the 2018 Carifta Games in the Bahamas.