Posted on
IT- DAT Academy spreads to St Kitts and Nevis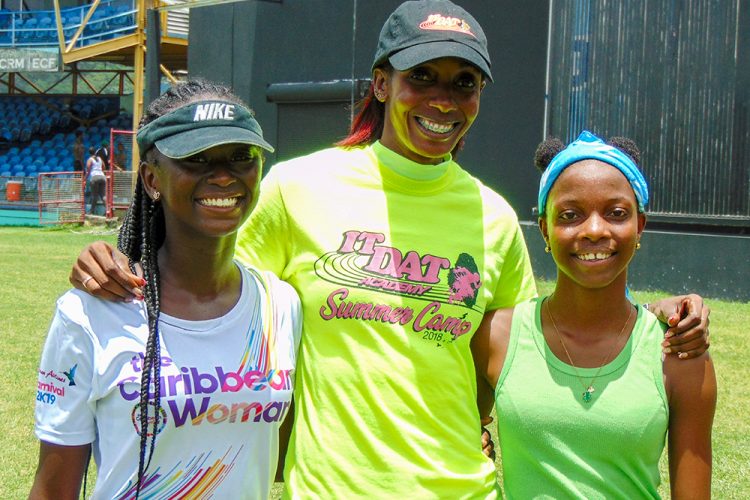 The Integrated Team Developing Athletic Talent (IT-DAT) Academy is spreading its wings to have a branch in St Kitts and Nevis.
The firming up of the initiative came recently with two of the academy's athletes – Latavia Daley-Simon and Xaria Bascombe, moving to the island.
There, the two will be enrolled at the Verchilds High School, and both are looking forward to the new challenge.
Daley-Simon, who attended the Girls' High School told SEARCHLIGHT: "I am excited, because I will get to train on a track (synthetic) and compete with others to push me".
Daley-Simon highlighted the absence of a track here, which was a major factor in her decision to move to St Kitts and Nevis.
Similarly, Bascombe is "excited", to be part of the IT- DAT Academy project of setting up its operations in St Kitts and Nevis.
The 14-year-old Bascombe expressed high anticipation in the move to have her schooled and trained in a new environment.
"I am excited to go, as I will be exposed to better and more facilities to train," Bascombe noted.
While in St Kitts, Daley-Simon and Bascombe will be under the care of Jenice Daley.
The project is the brainchild of Michael Ollivierre who believes that the St Kitts move for the two students will open doors for others.
Ollivierre revealed that support for the two students has come from institutions here and in St Kitts and Nevis.
The project also has the full support of Team Athletics SVG, Ollivierre related.
Ollivierre said that the IT- DAT Academy is seeking other outlets for its members to maximise opportunities to hone their athletics skills as well as their academics in Jamaica and elsewhere.