Posted on
Vincy Heat faces Dominica Sunday in CONCACAF's Nations League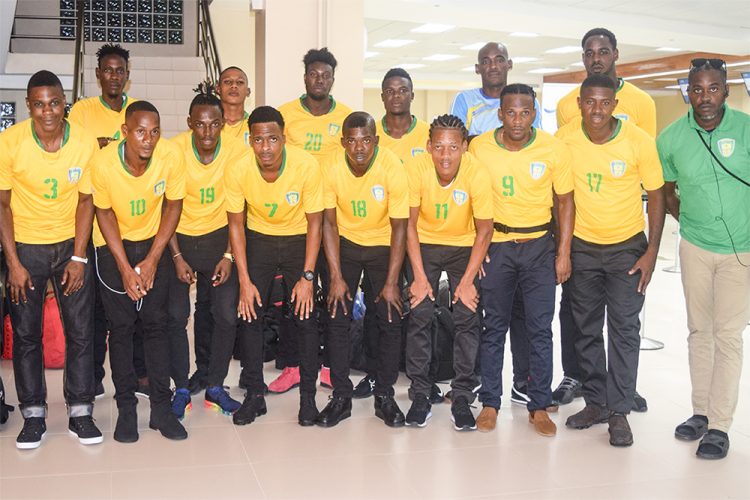 St Vincent and the Grenadines' senior men's team – Vincy Heat will make a quick turnaround after they were set to meet Nicaragua in Nicaragua last night, and face Dominica this Sunday from 3 p.m. at the Arnos Vale Playing Field, in the CONCACAF Nations League.
The Vincentians had a 2-1 win over the Dominicans in the Windward Islands Football Association tournament last March, at the Victoria Park.
Before heading to Nicaragua for last night's match, Vincy Heat had engaged Belize in two friendly internationals in Belize, in a stop over.
Vincy Heat drew with Belize 1-1 on Friday night in Belmopan, but lost last Sunday night one-nil , at the Isodoro Beaton Stadium, as they engaged the host in two friendly internationals
.
In Friday's first match, Highking Roberts netted for Belize in the fifth minute, but Akeem Williams equalised for Vincy Heat in the 51st minute of the match.
Sunday's match saw Deon Mac Cauley scoring in the 41st minute, handing Belize a one nil win.
Both teams used the two matches as warm ups for the all-important upcoming fixtures in the CONCACAF Nations League tournament. Belize hosts Grenada on Sunday.
A 22-man St Vincent and the Grenadines team was part of the touring party which left here last Friday in two batches for Nicaragua via Trinidad and Tobago and Belize.
Making up the team were Dwayne Sandy, Jadiel Chance, Cklon Mc Kie, Jamal Yorke, Jahvin Sutherland, Darren Hamlett, Reginald Richardson, Akeem Williams, Jevon Mc Kree, Nazir Mc Burnette, Malcolm Stewart, Cornelius Stewart, Dorian Dallaway, Mark Browne, Mazique Herbert, Brad Richards, Nical Stephens, Diel Spring, Camal Bess, Chavel Cunningham, Chevron Mc Lean, and Oalex Anderson.
The Head Coach is Kendale Mercury with Mike Harris – Assistant Coach, along with Kevin Richardson- goal keeper Coach and Physiotherapist – Ozari Williams.
The team is managed by Rohan Thomas Jr, while President of the St Vincent and the Grenadines Football Federation – Marvin Fraser has travelled with the team, as well as media personnel- Roxell John.
A small batch of Vincy Heat players was set to leave Belize on Monday for Nicaragua, with the bulk travelling today, Tuesday, ahead of Thursday's opening fixture.
Following Sunday's match versus Dominica, Vincy Heat will play both fixtures against Suriname in October. The first is here on October 11 and the reverse fixture in Suriname, three days later.
Vincy Heat will host Nicaragua on November 15 and faces Dominica in Dominica on November 18.