Posted on
James Bentick gets SVGSA's recognition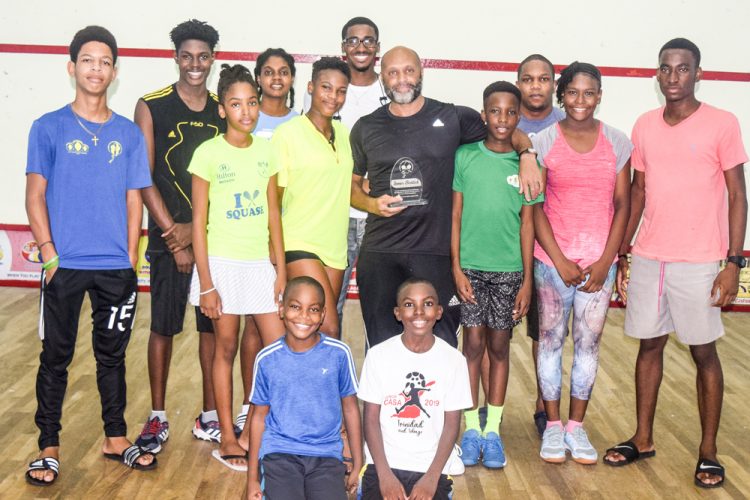 After serving the sport of squash in various capacities here in St Vincent and the Grenadines as well as the OECS, James Bentick has moved on.
In acknowledgement of Bentick's contribution, the St Vincent and the Grenadines Squash Association (SVGSA), last Friday, at the National Squash Centre, presented Bentick with a plaque.
Current president of the SVGSA Kevin Hannaway, while making the small presentation to Bentick, agreed that Bentick had served the sport well.
Bentick in response noted that he thoroughly enjoyed his stints in the various capacities.
While actively involved in squash here, Bentick represented St Vincent and the Grenadines at the senior and Over 40s levels, with some accomplishments to go with the representation.
Additionally, Bentick served as national coach as well as at the broader OECS region.
Bentick also was in administration, serving at the highest level nationally, as he was president of the SVGSA from 2015 to 2018, before leaving these shores.
At Friday's recognition ceremony Bentick was able to catch up with familiar faces, as the SVGSA also hosted a cocktail session in his honour.