Posted on
Hornets, East Sidaz, East Blazers trump Bequia basketball titles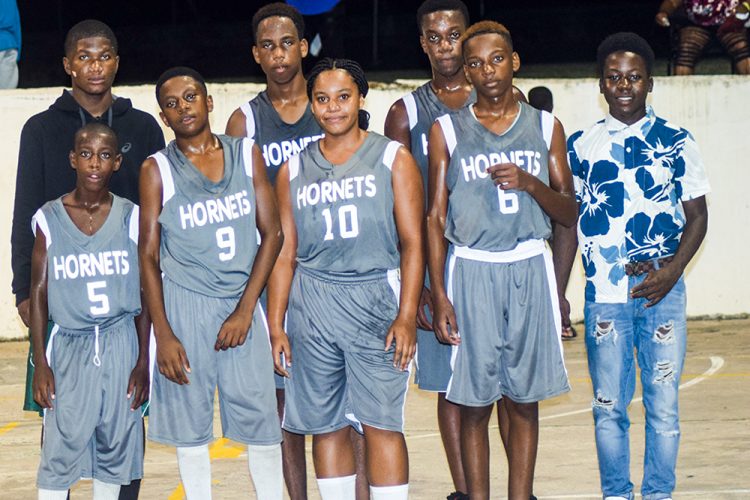 When the final whistles were blown last weekend at the Clive Tannis hard court, on the 2019 Vita Malt Bequia Basketball tournament, there were three new teams which were bathed in supremacy.
Hornets snatched the U-16 division, East Sidaz Two claimed the Second Division, while East Blazers walked away with the First Division.
Hornets' glory was realised on Saturday night, as they got past Golden Knights 2-1.
Hornets took game one, 27-26, but Golden Knights won game two, 45-40.
In the decider on Saturday, Hornets trumped 51-24, in an anti- climax.
Hornets thus took over the reign of Dragons, who won the division last year.
Likewise, East Sidaz Two stopped Rising Stars Two, also 2-1, to unseat 2018 winners Young Duke.
East Sidaz Two bossed game one 53-44, however, Rising Stars Two kept hope by taking game two 86-66.
It was fitting end to the tournament on Sunday, as East Sidaz Two clinched the title by the slimmest of margins, winning 64-63.
And, East Blazers prevented Raptors' hat trick, by sweeping the first division.
East Blazers won 57-50 in game one and closed out the series last Saturday night, with a 66-57 win, and the title.
Seven teams contested the U-16 division; three were in the second division and five competed in the first division.