Posted on
Breakaway Masters Organisation continues to assist students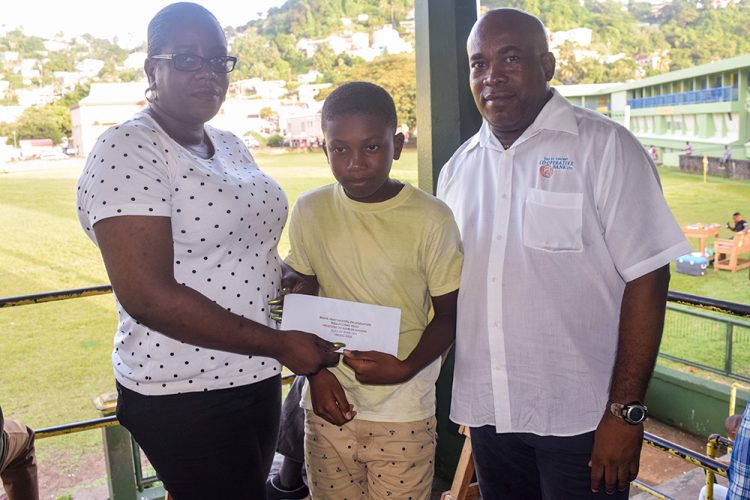 For the third year in a row, the Breakaway Masters Organisation has been able to assist a student who has gained entry to a secondary school.
Getting the nod for the programme this year was Kemron Nanton, a former student of the CW Prescod Primary School, and who was successful at the 2019 sitting of the Caribbean Primary Exit Assessment (CPEA).
Nanton, who gained entry to the Intermediate High School on the basis of the recent examinations was presented with a one-off grant of $500, last Friday afternoon at a brief handing over at the Grammar School Playing Field.
When the Educational Assistance programme commenced in 2017, Anaelia Williams was the first to benefit.
In 2018, two males – Zachery Ash and Deondre Richards were the two recipients.
President of the Breakaway Masters Organisation Leopold Dopwell disclosed at last Friday's ceremony that the organisation had reverted to its original plan, that of awarding one successful student.