Posted on
Eyeshadow for the older woman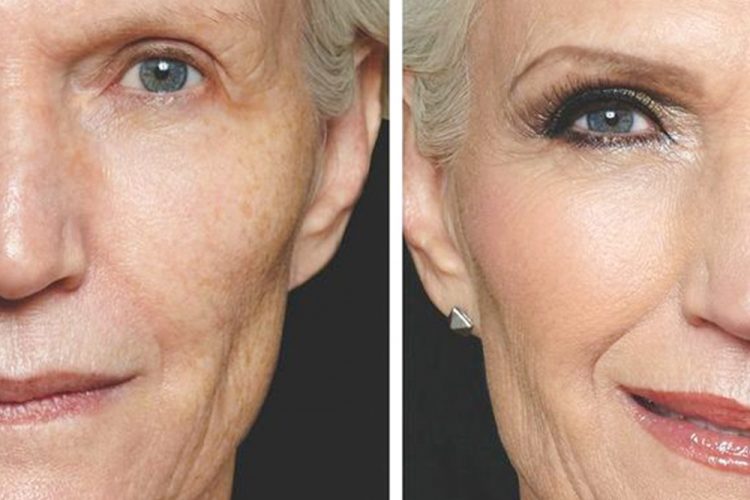 I am a firm believer that as we age we should still do the little things that make us happy, and being of a certain age should not stop that. It's all about learning how to work with the changes to our bodies. This goes for our face, specifically our eyes as well. As you get older, your eyes can become hooded, and droops over your eyelids, covering them partially, or in some cases fully. You can also develop wrinkled eyelids which makes it harder for your eye makeup to go on smoothly. When this happens you need to change your technique to get it to go on smoothly, create a lift to your eyes and to fake the appearance of a crease. Here's how to update your eyeshadow for hooded eyes and wrinkled eyelids.
Always apply eyeshadow primer. Eyeshadow primer is crucial when doing hooded eye makeup as it keeps your eyeshadow in place and helps create a smooth surface for your eye makeup. Apply primer with a concealer brush or even your finger evenly over the whole eye. Cover the entire lid with powder to set the primer. You can use eyeshadow for this step or simply a translucent powder. This sets your primer and gives a nice smooth surface on which to apply the eyeshadow.
Define Your Crease. Apply a medium eyeshadow shade slightly above your natural crease. Make sure you can see this when your eye is open!
Lightly line the lower lash line. Take the same colour you used for your crease and line underneath your lower lashes. When you get to the outer corner of the eye, bring the color up toward your outer brow for just the width of the liner brush.
Define the outer edge of the Eye. Define the outer edge of the eye with a darker colour shadow and highlight the inner corner of the eye and just under the brow bone with a lighter shade.
Apply Eyeliner. Apply eyeliner using the method that best suits your eyes. The best way to do it may be with an eyeliner pencil under the lashes themselves to give them depth and a natural thickness.
Curl your lashes and apply mascara. Curling your lashes helps give a lifted look that helps combat the look of down-turned eyes.
Remember ladies; don't let anyone tell you that you are too old for makeup because you are only as old and young as you feel.