Posted on
Product Review – African Pride Curl Styling Custard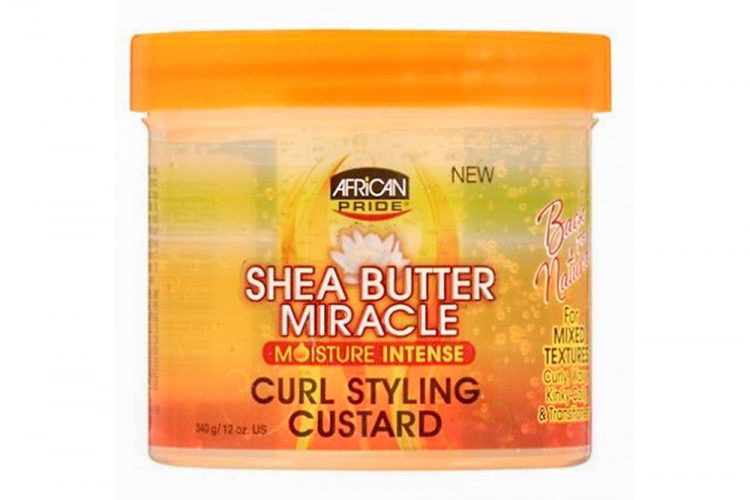 I have given a few reviews on products that I have had great success with over the past few months, but this review is not a good one.
As you know my daughter's hair is natural and I have taken the time to learn about her hair and its needs as well as the products that will help both her and me out. I decided to try this product on her hair because I was already using the African Pride line and figured let's see how good this is. It was a complete disaster. I read the directions and after a wash I applied an ample amount to her hair and let it dry. It took a while to do so, but I did apply a lot so I let that slide. When it did dry it had her hair so dry and crispy. Her curl pattern was nice and the hair did look like it was moist, but it was all a façade. I decided to add some moisture to her hair in the form of oils, which did not go well. As I started to work through the hair, it started to flake a lot.
The more I tried to work the oils in the more it flaked. I had to wash the product out completely. I tried not to be discouraged and said I will give it a shot another time.
So on another wash day I decided to make a few changes to my last attempt. I applied her moisture cream and then the styling custard. Major mistake again. As I applied the custard the mixture stated to give me a texture that can only be described as wet flour. It was everywhere and would not rub in. I was confused as both products were from the same company and same line. I had to wash her hair out again. I decided then and there to never use this product again. So all in all I would NOT recommend this product for anyone, but hey if you want to give it a shot you can at your own risk.