Posted on
Builder Gel Polish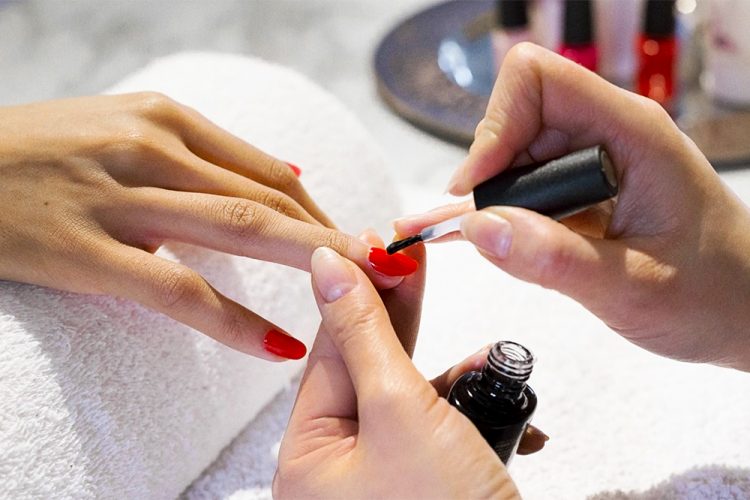 So I am at a recommended nail tech last week getting a pedicure and I was discussing the fact that my finger nails do not hold polish well at all because I am constantly in the kitchen. She asked me about acrylic or gel, to which I expressed that I did try them before, but after realizing that they damaged my nails so badly, I decided to never return to that life. She then told me about a newer, safer solution to getting longer nails with a UV Gel type finish.
Many of her clients have started using it and it protects the nail and allows it to grown beautifully. It's called Builder Gels and they are basically a medium to thick viscosity gel that can be used to create and build shape. They are stronger than the brush-on type gels and are commonly used for nail extensions and natural nail overlays. Their strength could be compared to that of acrylic nails. I was quite intrigued. Upon investigating there are many brands, they do not require you to have your nail filed down thinly to hold and is safer than most UV gels.
Once the nail passes a certain point of growth, you will need to fill it in to avoid lifting. You can of course have a regular polish colour placed over it, or you can leave the more natural/nude colour on if you wish. The price was not bad at all, so I do intend to go back to her and give this Builder Gel process a try. I will definitely give you an updated column when I do. So if you are like me and want to give it a try, ask your nail tech about Builder Gels.
For any questions or comments contact me at:[email protected] or address letters to On Fleek This Week C/o Searchlight Newspaper, Lower Kingstown Park, PO Box 152,Kingstown.